Urban Technology Companies Find a Home in Midtown Manhattan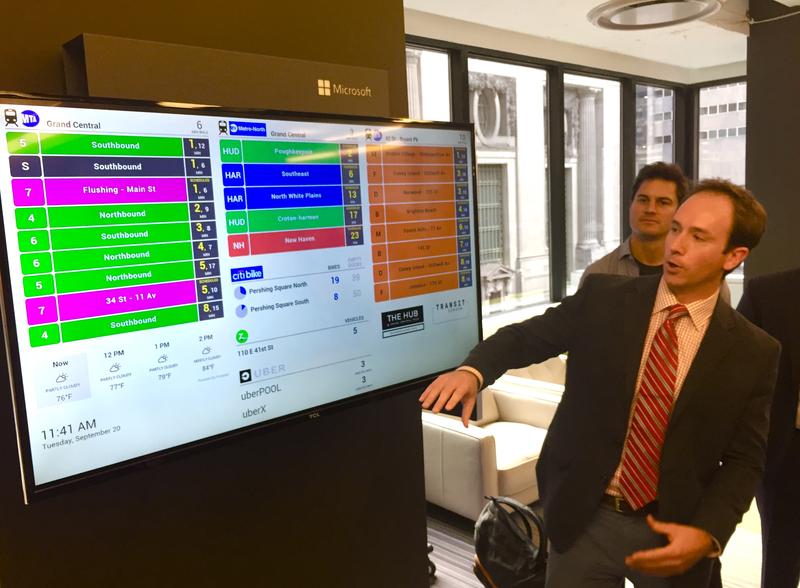 Midtown Manhattan is now home to the city's largest space for urban technology companies.
Tuesday, Grand Central Tech and the New York City Economic Development Corporation launched The Hub @ GCT — a 50,000-square-foot space right next to Grand Central Terminal where 30 or so tech companies which are focused on city issues and past the startup phase can have an affordable place to grow.
Matthew Harrigan, co-founder of Grand Central Tech, said the program will give growth-stage companies "reasonable real estate accommodations and connections to industry and government."
Deputy Mayor Alicia Glen said the city wants to provide resources and data to tech companies that are focused on improving city life. "Whether that's making sure your garbage is being picked up faster, whether or not you know where to get a cab, how to enroll your kid in universal pre-K," she said.  "They're gonna come up with solutions to those everyday problems that 10 years ago we wouldn't have been able to think about."
The Hub is partly funded by the Urban Tech NYC initiative. It also got $2.5 million from the development corporation and $5 million to build the space at 335 Madison Ave. from Milstein Properties, which owns the building.
One of The Hub's early tenants is TransitScreen, a dashboard that displays real-time transportation options based on location,  from the public transit system to Uber or City Bike.
Jay Tedino, national accounts manager for the TransitScreen, said it's headquartered in Washington, D.C., and 335 Madison Ave. is their first New York City office. He said the company hopes to expand throughout public and private spaces in the city.
"One of my babies is a multilingual English and Spanish screen at an affordable housing complex in the Bronx," Tedino said. "It's just great [because] the tenants in that building use transit to get about their lives every day."
The Hub is still accepting applications from urban tech companies. "And if they apply by Oct. 31, they'll get two month's free rent," Harrigan said.