Upper East Side Moms and Penguins: It Must Be the Fringe Festival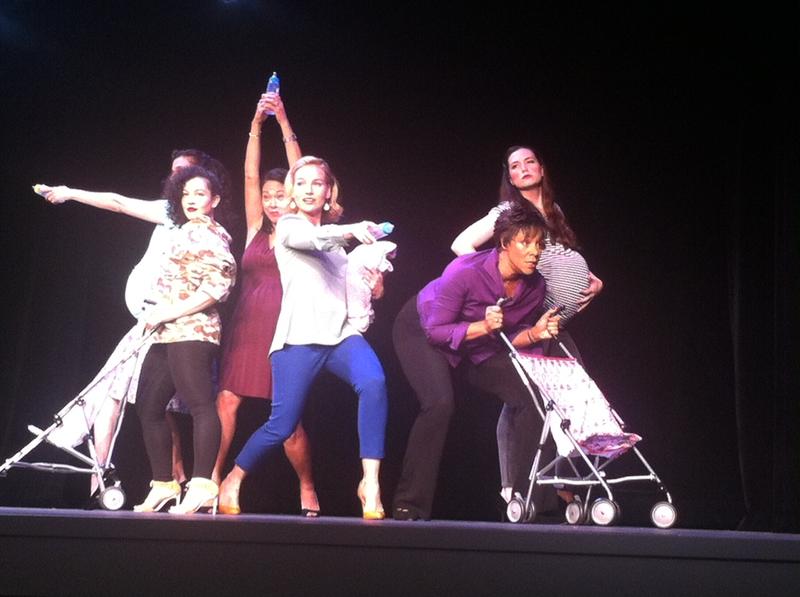 There is a battle of Upper East Side moms. There is a tour of New York City conducted by a penguin. And there is the re-creation of a 1924 Marx Brothers musical.
Welcome to The New York International Fringe Festival. It presents about 200 shows in 18 venues in downtown Manhattan and is one of the city's largest cultural events.
It's hard to define what belongs in the Fringe Festival. In a recent piece, WNYC's art critic Jennifer Vanasco said that the Fringe has become so established that it is no longer really on the fringes.
"Fringe gives a home to theater that otherwise wouldn't have a New York City home because the playwright and director would not be able to afford it," she wrote. "Not all of that theater is wacky, though some of it is."
Here are some of the shows this year:
"I'll Say She Is" is the story of a bored socialite who is looking for excitement. It's the only staged musical by the Marx Brothers that was never made into a film. 
But the book and lyrics haven't survived intact, So playwright Noah Diamond spent five years researching the play to try to re-create it, using reviews and his own creativity to fill in the gaps.
"When there was missing material in 'I'll Say She Is,' you know, I would find something that would work from one of their other shows, and it's a Frankenstein script and score, but I believe it's very close to what this show was in 1924," Diamond said. (He also plays Groucho in the revival.)
"Bedroom Secrets" is a play about one psychotherapist and five of her patients who suffer from several sexual issues. The patients are played by the same actor, Stephen Wallem, and Ashlie Atkinson plays the psychotherapist.
Judy and Thomas Heath are the wife-husband duo who wrote and directed the play. Judy Heath is also a psychotherapist and she says the play is partially inspired by her experience, and deals with current topics.
"Pornography addiction; we look at match.com and internet dating and promiscuity; we look at a lot of things around what has changed and is coming now into the offices of psychotherapists," she said. "So there is some humor, but there is some drama there as well." 
The couple wrote "Perfectly Normal People," which won the Fringe Audience Award last year.
Xavier Toby is a playwright from Australia who has two plays in the festival. "Mining My Own Business" is about his experience working in a mine in Australia, and "2014 — When We Were Idiots," features a New York walking tour conducted by Toby dressed up as a penguin.
He said it takes a bit of involvement from people along the tour, and he dresses up as a penguin to take them out of everyday experiences. "It gives people permission to be creative and imaginative," he said. Additionally, he explained the costume can be useful when he gets funny with other people on the streets, who are not on the tour. "You know, nobody is going to punch a penguin," he added. 
"Urban Momfare" is a musical about motherhood in Manhattan's Upper East Side.
Pamela Weiler Grayson co-wrote the book and is a composer and lyricist. She is also a mom in the Upper East Side. She said she thinks the play is pretty accurate. "There are some things that are probably a little exaggerated, but most of it is pretty true," she said.
Grayson said the show is different than other mom shows because it addresses more than motherhood. "It's not just about diapers, and babies; it's about how motherhood affects friendship between women," she said. 
"Manish Boy" is a one-man show by comedian Ralph Harris and is about his real life. It starts when he finds out that he may be a father, and he goes home to take a DNA test.
Harris wrote and acts in the play, portraying himself, neighborhood characters and family and friends. He said the anchor of the show is his grandfather, who lived in his house since he was seven — two years before his father left.
"We shared the man-in-the-house responsibilities, because I was the man in the house at nine, so you are just sharing time here buddy, but he was the guy, you know, he was the one for me," he said.