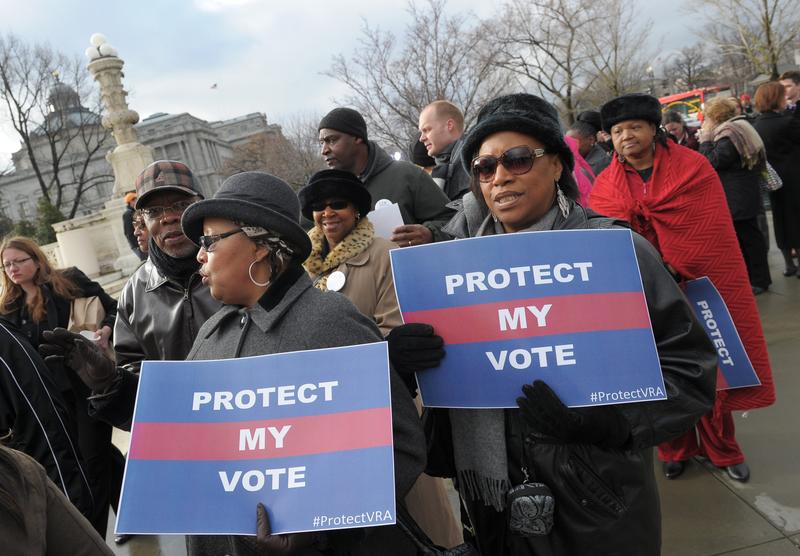 Election season may seem far off,  but Congress is in the process of shaping legislation that could have a big impact on who makes it out to the polls.
A bipartisan group of lawmakers, led by Michigan Democratic Congressman John Conyers, Wisconsin Republican Congressman James Sensenbrenner, and Vermont Democratic Senator Patrick Leahy have introduced a new bill that takes up some of the issues identified in the Supreme Court's June decision in Shelby County v. Holder.
That ruling found that the formal used to determine whether a locality required federal supervision when passing new voting laws was outdated. This new bill attempts to update that formula. 
Erin O'Brien, Associate Professor of Political Science at the University of Massachusetts Boston, studies where and when restrictive voting laws tend to pass.
Todd Zwillich, Takeaway Washington Correspondent, has been following the politics behind the proposed update to the Voting Rights Act.