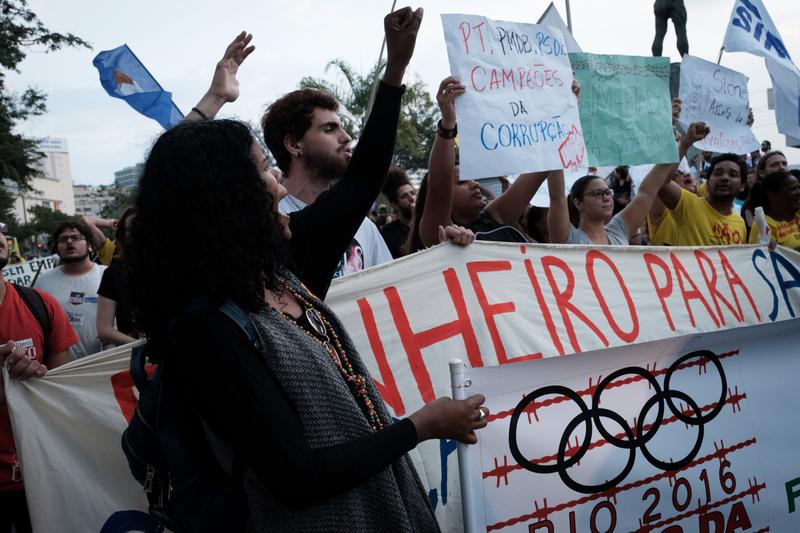 Click on the 'Listen' button above to hear this interview.
Tonight, the 2016 Summer Olympic Games officially kick off in Rio de Janeiro. But Brazilian protesters on the streets are frustrated that their financially strapped city is now playing host for a massive sporting event that it conceivably cannot afford.
Brazil remains in a deep recession and is mired in multiple interconnected corruption scandals. Organizers report that more than a million tickets remain unsold.
Juliana Barbassa, author of "Dancing with the Devil in the City of God: Rio de Janeiro on the Brink," discusses the games and unrest in Rio.