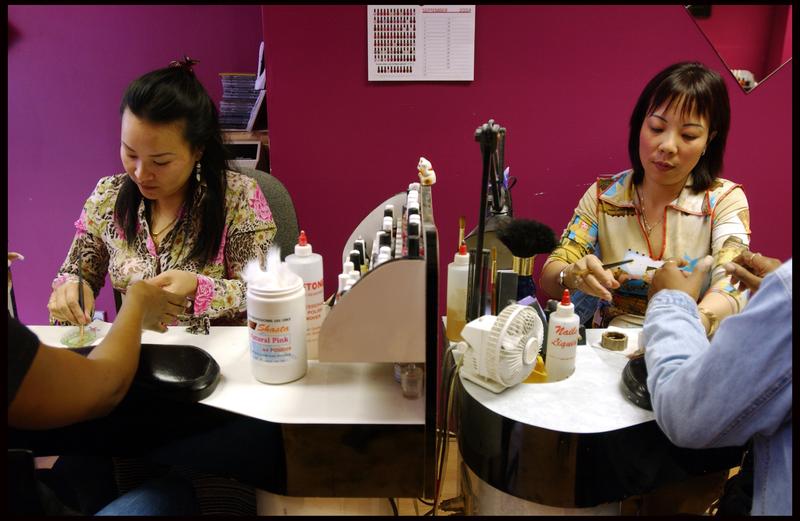 A new investigation by our partner The New York Times reveals that manicurists at nail salons across the U.S. are often underpaid, exploited, and face ethnic biases, among other abuses.
There are now more than 17,000 nail salons in the United States, according to census data. In New York City alone there are more than 2,000 nail salons—the most nail salons per capita in the United States—and many more in the broader metropolitan area.
Sarah Maslin Nir, a reporter with The New York Times, interviewed 125 manicurists and detailed her findings of abuse in "The Ugly Side of Nice Nails," a two-part feature in the paper.  
As Maslin Nir tells The Takeawya, poor working conditions go way beyond pay and discrimination—the very air the manicurists breathe is hazardous, and a defacto caste system creates an environment of racial and ethnic discrimination.