The Takeaway
Unpacking the Only VP Debate of The 2016 Election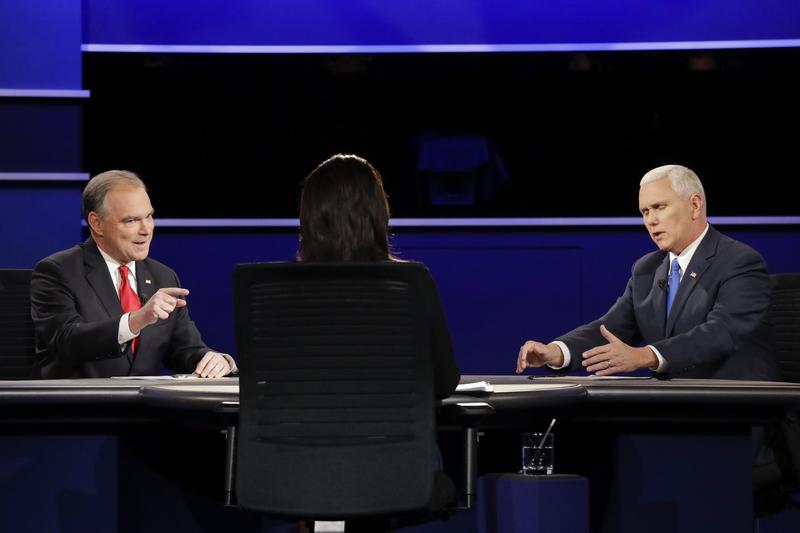 Click on the 'Listen' button above to hear this interview.
Last night, the one and only vice presidential debate of the 2016 election cycle aired on prime time television.
U.S. Senator Tim Kaine, Hillary Clinton's running mate, and Indian Governor Mike Pence, Donald Trump's VP pick, squared off in a sometimes heated debate at Longwood University in Farmville, Virginia — Kaine's home state. The candidates weighed in on everything from the refugee crisis to abortion. 
Takeaway Washington Correspondent Todd Zwillich explains what we learned from the debate.