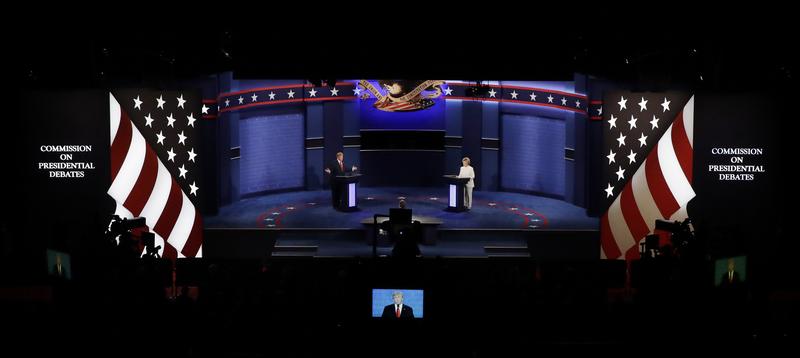 Click on the 'Listen' button above to hear this interview.
Hillary Clinton and Donald Trump faced off Wednesday night in the third and final presidential debate of the 2016 election season. 
How did the candidates fare last night in Las Vegas, Nevada? Takeaway Washington Correspondent Todd Zwillich breaks it all down, and shares reactions from our undecided voters from Florida, Pennsylvania and Ohio.
If you need a politics break, listen below to this piece from The Takeaway 'orchestra' — we have a special love song for the undecided voters out there — and check out our full conversation with Todd Zwillich above.