Unhip Means Inexpensive and Quiet in Flatlands, Brooklyn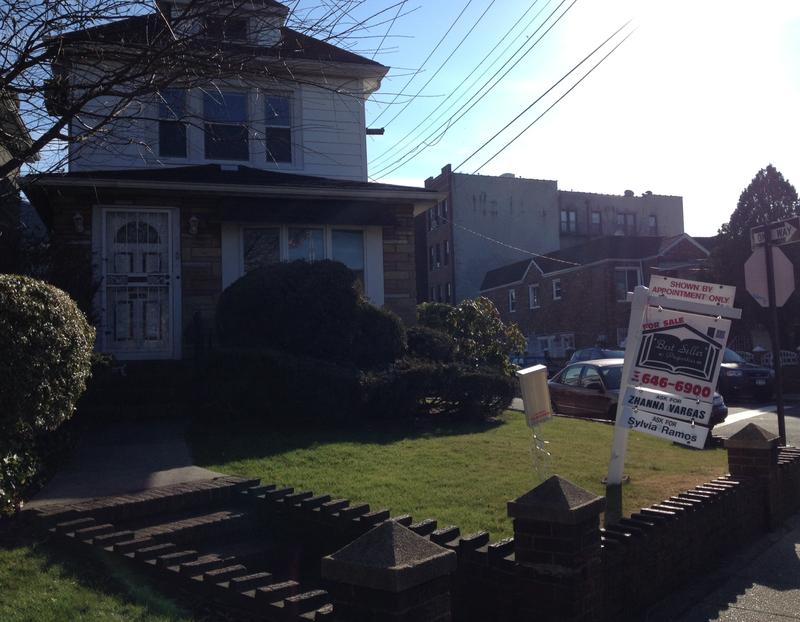 Before Yvette Chaplin moved from Canarsie to Flatlands she never heard of the neighborhood. She and her husband bought their first home in 2012—a one-story brick house. When they first walked by, she was charmed by how cozy it looked. "I said this looks homely—it looks like a home," the 58-year-old said.
Flatlands residents were once mostly Irish and Italian, but today it's nearly half black, and more than 35 percent foreign born. The Chaplins, who moved from Jamaica 21 years ago to Brooklyn, own a four bedroom.
Their home, which includes a garage, porch and basement cost $420,000 when they bought it. The catch? The subway doesn't stop in Flatlands, so a bus ride to and from the train extends any commute 20 minutes or more. Chaplin schleps to Central Park South about an hour each way to get to her job as a housekeeper. She said it's more than worth the extra effort for the moments of peace she gets when she's sitting on her porch.
 "There's no noise –you know this noise with this music and the noise … that thing used to send my migraines," said Chaplin.
Jason Sciulara, the co-owner of Bergin Basin Realty, said with an average down payment of $14,000 with and a mortgage of about $2,000 per month, means affordability for working families. "You can't rent a three-bedroom apartment for that money," observed Sciulara, whose real estate agency sold the Chaplins their house.
Ron Schweiger lives on nearby Troy Avenue, another tree-lined street that's about a five-minute walk from the B41 bus. The retired teacher, who's now the Brooklyn Borough Historian, has lived in Flatlands for 28 years and is one of the neighborhood's biggest boosters. "It's not brownstone Brooklyn, it's not Victorian Flatbush, but it's a bedroom community, mostly one- and two-family homes." Schweiger is still waiting for the real-estate boom to reach his neighborhood. "The drawback to some people is... you can't walk to the subway," said Schweiger, shrugging his shoulders. He believes if more New Yorkers experienced the quality of life that comes from added square footage and friendly neighbors—they'd move there, too.
Many residents here own cars. It's easier to do than in other parts of Brooklyn, because most houses have driveways and garages. Schweiger's street is the holy grail of parking, since there are no alternate-side rules.That's true for only a handful of other neighborhoods around the city. Homeowners are required by the city to sweep their own streets —at least a foot-and-a-half out from the curb.
On the corner of Flatbush and Flatlands Avenue, Marine Florist is the neighborhood's oldest business, in operation for about a century. The 10,000 square foot place store takes up half the block. Co-owner George Tsentzelis lives five minutes away and said he knows many customers by name. "They'll either call or come into the store so it has a nice, homey feel to it. Brooklyn is the best," he said.
When asked if Flatlands is also the best he replied, it's "getting there."