The Takeaway
America Under Trump: Undocumented Immigrants Prepare for the Worst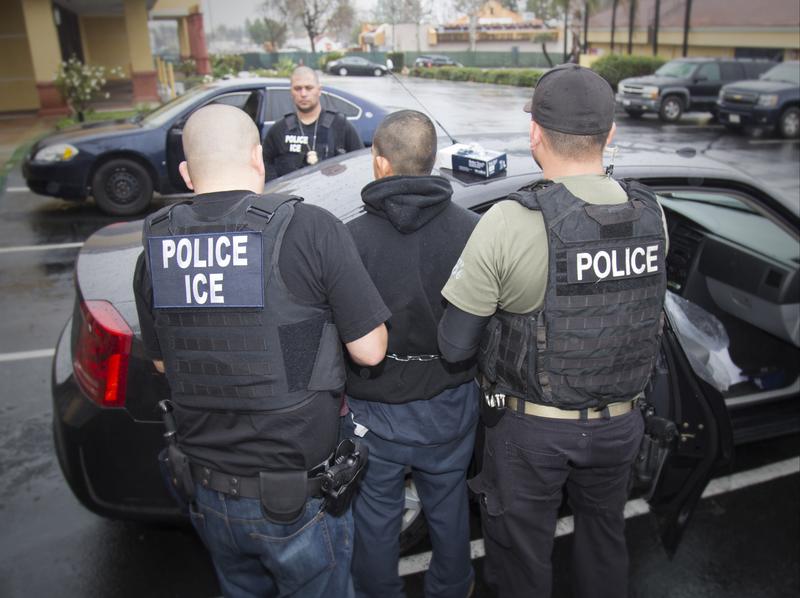 Click on the 'Listen' button above to hear this interview. 
During his Joint Address to Congress in late February, President Donald Trump reiterated that his administration is dedicated to deporting gang members, criminals, and immigrants linked to drug cartels. Yet, some reports show that Immigration and Customs Enforcement (ICE) has rounded up and deported people who pose no harm to their communities. A Department of Homeland Security statement issued in February stated that at least 680 individuals had been arrested in deportation raids so far this year.  
While some protections, such as the Deferred Action for Childhood Arrivals (DACA) program, were initiated under the Obama Administration, much of the groundwork for deporting undocumented immigrants was laid under President Obama. 
These new aggressive tactics and President Trump's executive order for a travel ban have legal advocates and communities scrambling to find new protections and sanctuary. For details we turn to Tania Unzueta, the legal and policy director for Mijente, a grassroots Latinx organization committed to progressing sanctuary and ICE-free zones.