The Takeaway
Trump Plans Billions in Environmental, Social Cuts to Expand Military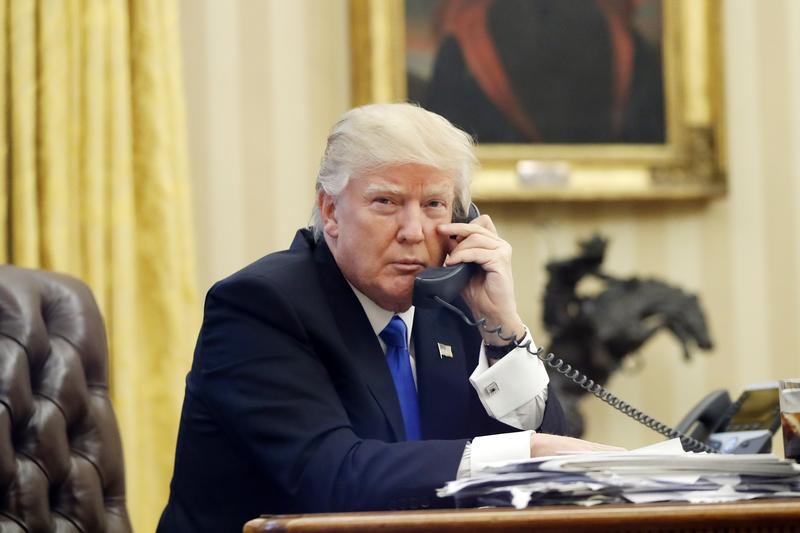 Click on the 'Listen' button above to hear this interview.
Yesterday in front of the country's governors, Donald Trump laid out the groundwork for his first budget as president of the United States.
"My first budget will be submitted to the Congress next month," the president said Monday. "This budget will be a public safety and national security budget, very much based on those two, with plenty of other things, but very strong. And it will include a historic increase in defense spending to rebuild the depleted military of the United States of America at a time we most need it."
That "historic increase" amounts to a $54 billion increase in military spending, or a nine percent increase — money that a senior budget official later clarified would be taken from other federal agencies, particularly the EPA, the State Department, and social safety net programs, though preserving Social Security and Medicare, much to House Speaker Paul Ryan's chagrin.
But according to President Trump, it's all for a greater cause: Winning.
"We have to start winning wars again — when I was young, in high school and college, people used to say we never lost a war. We never lost a war, you remember. Some of you were right there with me, and you remember, we never lost a war. America never lost. And now, we never win a war. We never win. We don't fight to win. So we either got to win or don't fight it all."
So is a lack of money the cause for this supposed lack of winning?
Dakota Wood is a U.S. Marine Corps veteran who served in a number of roles over the course of his 20 year career, and is now a senior research fellow for defense programs at The Heritage Foundation. He joins The Takeaway to break down the military increase, and why he thinks it's a necessary boost for the country's defense.