The Takeaway
'Underground Railroad Game' Challenges Perceptions of Race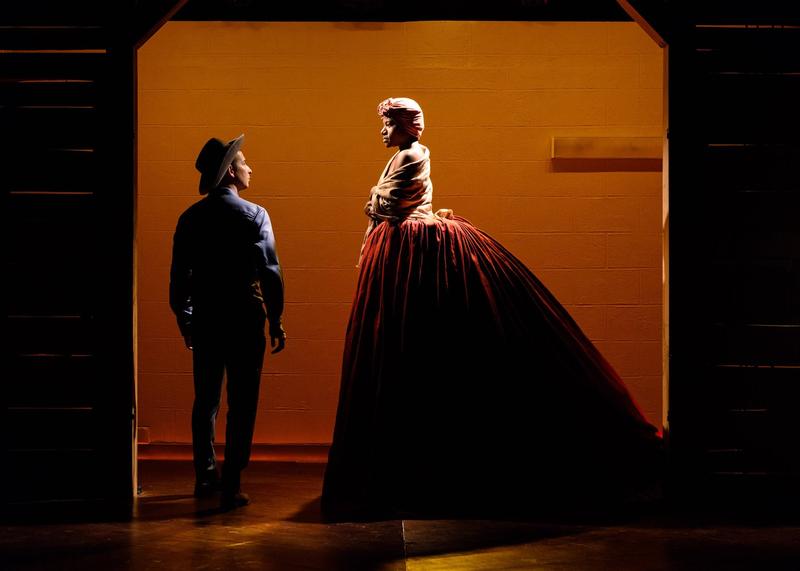 Click on the 'Listen' button above to hear this interview.
Throughout our series this week "In Focus: Exploring Black Representation in Entertainment," The Takeaway has been talking about the emerging presence of African-Americans in television and film, and how the intersection of race and culture can not only entertain but also educate and help change the lens through which history and society are viewed.
Far from the big screen of Hollywood, and even the bright lights of Broadway, Jennifer Nikki Kidwell  and Scott Sheppard have been pushing these types of boundaries with physical theater at their Philadelphia-based company Lightning Rod Special. The two were the co-creators and performers in "The Underground Railroad Game," a thought-provoking and uncomfortable performance that highlights the juxtaposition between a tragic time in American history and the subsequent narratives created to soften that history.
John Hockenberry talked with Jennifer Nikki Kidwell and Scott Sheppard about the comedic risks they took and what they hoped to accomplish by playing "The Underground Railroad Game."