Episode #3348
"Underground" Music
Wednesday, September 25, 2013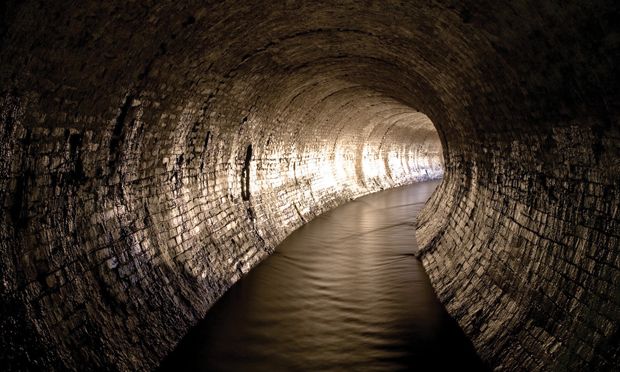 (Photograph by Steve Duncan)
Listen to music made in or about the underground – catacombs, cisterns, cellars- on this New Sounds.  There's music by sax player, percussionist, and a composer for Sesame Street - Ken Field from his release "Subterranea," recorded in several underground rooms in Roswell, New Mexico.  Ranging from overdubbed saxophones, 'sticks on juice cans, sticks on suitcase' and lots of percussion, the pieces include titles like "Five Saxophones in Search of Meaning" and "Om On the Range."
Then, listen to "Underground," a work from Paul Dresher, created and performed on multi-track tape loop system.  Also, there's music from Mecca Bodega, who appeared in the film "Subway Stories."  Perhaps there will be enough time to sample something from the soundtrack to the Emir Kusturica film, "Underground" as well.
PROGRAM #3348, "Underground" Music (First aired on 6/8/2012)                                                          
ARTIST(S)

RECORDING

CUT(S)

SOURCE

Ken Field

Subterranea

Om on the Range [4:51]

OO Discs OO25
Available at Amazon.com

Mecca Bodega

Subway Stories

Red Shoes [3:49]

Hybrid HY-20005
Available at Amazon.com

Various Artists

Vor Der Flut

 

Dario Domingues : Spirit of the Wind/ Lilienthal: Flutes of the Amazon [7:01]

Eigelstein ES 2025/26, 2LP import
Out of print.  Try auction sites.

Ken Field

Subterranea

Space in a Place [3:59]

See above.

Goran Bregovic

Ederlezi

Underground Tango (for the Kusturica film) [5:13]

Polygram / Mercury - #5583502 Try  Amazon.com  or Emusic.com

Hannis Brown

Severe Insomnia

Imitating Chicago (underground) [6:33]

Lumberton Trading Company LUMB015
www.lumberton-trading.com
hannisbrown.bandcamp.com

The Haissmavourk Choir

The Music of Armenia, Volume 1: Sacred Choral Music

Havoun, havoun (About the bird) [3:59]

Celestial Harmonies 13115
www.harmonies.com

Paul Dresher

Casa Vecchia

Underground [8:00]

Starkland 204
www.starkland.com

The Deep Listening Band

Troglodyte's Delight

Trog Arena, excerpt [3:20]

?What Next? Recordings WN 0003
Available at Amazon.com, iTunes, and Emusic.com

John Schaefer sorts through the abundance of submissions which have come across his desk and into his inbox to present some of the finest new releases for the month of June 2013.