The Takeaway
Under Her Skin: The Breast Cancer Survival Divide Across Racial Lines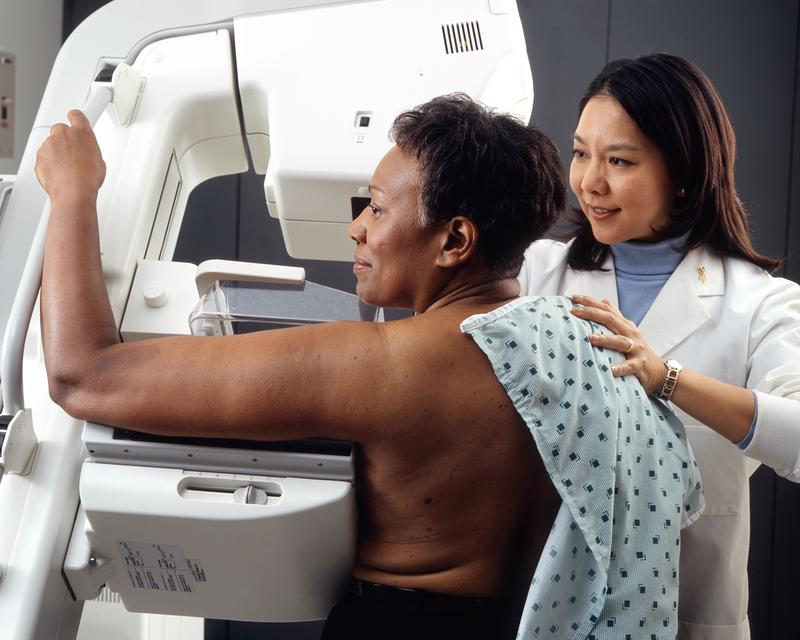 Over the last thirty years, as detection and treatment have dramatically improved, researchers have found a widening survival divide between black women and white women diagnosed with breast cancer. A recent analysis of 25 of the most populous U.S. cities reveals that African-American women are, on average, 40 percent more likely to die of breast cancer than their white counterparts.
With those statistics in mind, today The Takeaway launches Under Her Skin: Living with Breast Cancer, a series about the women behind those dire statistics. Over the next six months, three African-American women living with the disease will share their stories through audio diaries, including their personal thoughts about treatment, family, jobs, and their relationships. 
The series begins with a national look at the breast cancer survival divide. Dr. Kathie-Ann Joseph, assistant professor of surgery and director of Breast Services at Bellevue Hospital and NYU Langone Medical Center, discusses the recent studies regarding the breast cancer mortality rate in black and white women. As she tells Takeaway host John Hockenberry, "There was always a disparity, actually. And the problem is that the disparity has persisted, and it's actually widening."
She continues: "With all the technology, and the drop in the mortality rates overall, African-American women have not benefited." 
While genetics and tumor biology do play a role, Dr. Joseph says the problem is often one of access to quality care.