The Takeaway
Undecided Voters: How the Last Debate Could Sway My Vote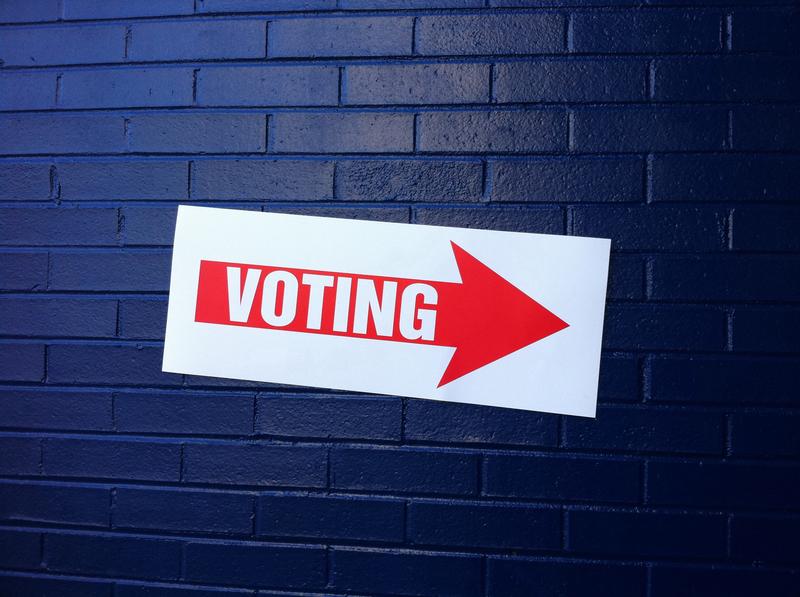 The third and final debate of the 2016 presidential race is set for tonight. Donald Trump and Hillary Clinton will make their final appeals at the University of Las Vegas, Nevada.
It's most likely the largest, most broad base audience that the two candidates will have before Election Day on November 8th. It's also a chance to sway the roughly 6 percent of registered voters who plan to cast a ballot, but remain undecided.
Today, we hear from three of them from the key states of Pennsylvania, Ohio, and Florida. We'll check in with them again after the debate to discuss how their views changed. Here's a breakdown of where they stand and what they want to hear:
Voter No. 1: Gabby from suburban Philadelphia
Gabby is a 22-year-old, self-declared biracial millennial. She's a student with loans at West Chester University just outside of Philadelphia, and voted for President Barack Obama four years ago. She was a Bernie Sanders supporter in the primaries, and her boyfriend is a big supporter of Donald Trump, who she refuses to vote for. Right now, she is torn between Hillary Clinton and not voting at all. She doesn't like how Clinton has flipped on the Trans-Pacific Partnership and has chosen not to support a more robust minimum wage hike. Overall, she sees Clinton as a "tailor-made politician" who doesn't exude much empathy or sympathy with her practiced responses to issues of race and Islamaphobia.
What she needs to hear tonight: Gabby wants to hear more about social security, race relations, Islamaphobia, and climate change, especially from Hillary Clinton. She follows fact-checking websites during the debates and says that Clinton wasn't honest about our energy independence, among other issues, during the last debate. She wants an honest discussion about where we are as a country, more policy information, and hopes Clinton can be more relatable.
Voter No. 2: Jon from Northeast Ohio
He is 33-years-old, a white reporter, who calls himself a "borderline millennial." He's a lifelong Democrat and was a staunch Bernie Sanders supporter in the primaries, and says he would never consider voting for a Republican candidate. But Jon is struggling with supporting Hillary Clinton, and says the email leaks about Clinton have proved what Sanders said about her in the primaries. He's unimpressed with the third-party options, saying Jill Stein is unpresidential and Gary Johnson's deregulations would be terrible for working people. He has been undecided since the primaries ended and is considering sitting out the election for the first time in his life.
What he needs to hear tonight: Jon wants the Democrats to share the blame with Republicans for the state of the country and for the parties to acknowledge they've lost their way. He thinks both parties are complicit in the struggling middle class, rising college costs, and inadequate minimum wage legislation. He wants Hillary Clinton to feel more "real" — to answer spontaneously more often without the support of prepared remarks. 
Voter No. 3: Shirl from Marco Island, Florida
Shirl is is 61-years-old, and a lifelong Republican voter who voted for Donald Trump during the primary. But now she is having second thoughts. While she supports the "Make America Great Again" mentality and likes Mike Pence, she is disgusted by Trump's recent behavior. Her son is considering not voting, and she advised him this week that he must vote for the future of his children.
What she needs to hear tonight: Shirl wants Trump to grow up, calm down, and impress her. She thinks he can pull it off, but needs to "not make everything about him." If Donald Trump performs badly tonight, she says she would consider voting for Hillary Clinton even though she considers the candidate to be "loveless".
Will they commit to a candidate tonight? We'll find out immediately after the debate during The Takeaway's live call-in show, Debate Rewind, tonight at 11:00 PM ET with host Todd Zwillich. Visit TheTakeaway.org to add listen and participate.