The Takeaway
Pulling the Curtain Back on America's Drone Strikes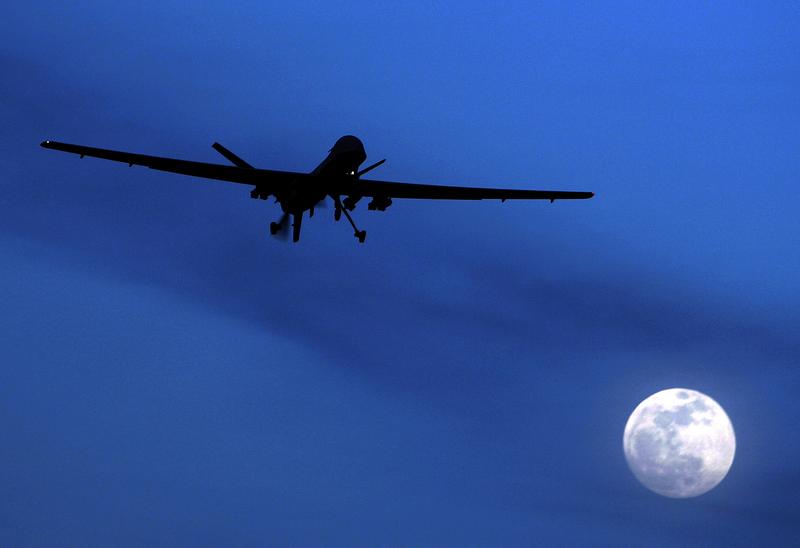 Click on the 'Listen' button above to hear this interview.
This past Sunday, the U.S. military confirmed that it carried out a drone strike in southern Somalia against the militant group al-Shabab — the first drone strike in the country carried out by the Trump Administration under new, broader authorities for such strikes.
Most Americans get information about these strikes almost exclusively from the government itself. That is, if we learn of them at all. 
Between 2002 and 2017, the U.S. government has acknowledged approximately 150 drone strikes in Pakistan, Yemen, and Somalia. But in reality, there have been over 700 strikes in that period in those countries, meaning that the government only reports about one fifth of all drone strikes.
Those numbers come from a new report, "Out of the Shadows," which is a comprehensive review of the past 15 years of numbers, disclosures, and shifting legal justifications of the government's increasing reliance on its drone program.
Alex Moorehead, director of the counterterrorism, armed conflict and human rights project at Columbia Law School's Human Rights Institute, led the study and shares his findings today on The Takeaway.