Peak Week of UN General Assembly Frustrates Some New Yorkers, Excites Others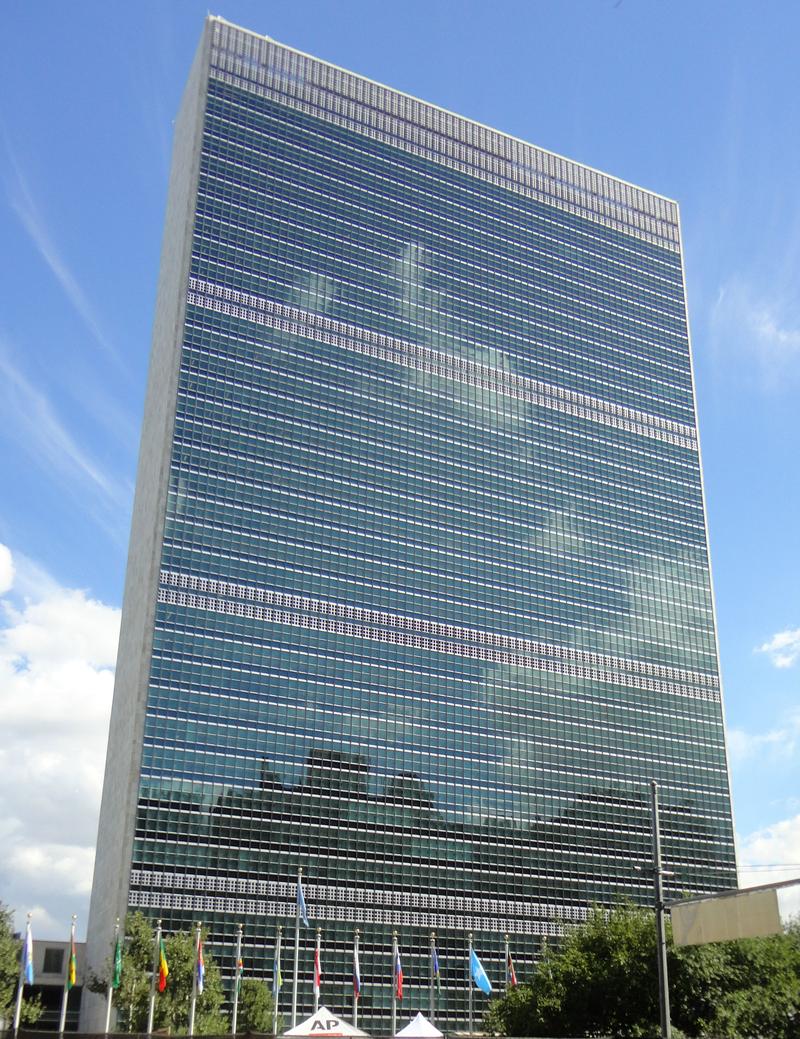 Police barricades, gridlock alerts, more crowded sidewalks – those are the conditions in Midtown East that will be making some New Yorkers grumpier this week.
The 68th General Assembly at the United Nations is underway, and on Tuesday the most prominent event, the annual General Debate, begins. It's a week-long series of meetings and discussions attended by dozens of heads of state.

"I refer to it as lockdown," said Steve Fleischer, who lives on East 46th Street. "At times you find that you're forced to show your identification or be escorted to your building depending on who's in town."
Heightened security and gridlock alerts are price tags for New Yorkers that come with hosting representatives of 193 member states of the United Nations.
"We're going to have 87 heads of state and 41 heads of government, and six vice presidents, one crown prince and 12 deputy prime ministers," said Yeocheol Yoon, the chief of protocol at the UN, who's in charge of major events, such as the General Debate.

These foreign dignitaries will flesh out ideas for the world's development post 2015, and the Syria crisis is expected to figure prominently. Secretary General Ban Ki-moon and President Barack Obama will speak Tuesday morning. Yoon says that's the event foreign delegates are most interested in.

"In a way the hottest ticket in town during that morning is for that particular moment and then there is always complaint about not being able to get into the General Assembly Hall that morning," Yoon said.

Yoon says foreign delegations not only want to get as many representatives as possible in the General Assembly Hall. They also want to be close to the dais. So in order to maintain fairness every year at the beginning of a new session a country is drawn at random from a hat. That country is considered the first country of the alphabet. The lucky winner this year is Croatia.

No matter where they sit, the delegates will be staying in many of the same high-end hotels. They're booked solid and very happy to have the foreign dignitaries in town for a week. And some employees who work at a hotel not far from the United Nations say they're happy too.

"Every year we host roughly about 20 presidents in this building. We are proud to be a part of that," said Frank, a housekeeper who asked us not to use his last name because his hotel didn't give him permission to speak to the media. "I like that aspect of hosting the dignitaries."

But a block away, in front of another hotel, in between whistling for cabs, David the doorman, said he doesn't look forward at all to this annual high-level meeting at the U.N. From his perch, it seems like only foreign delegations are satisfied this week.
"They're the ones that are happy," he said. "The regular people who come to New York are really frustrated by the whole U.N. thing, the street closure, the special attention that delegations get."

Street closures particularly disrupt the flow of life for cab drivers, such as Mohammed Uddin.

"We cannot move," Uddin said, referring to streets next to the U.N. building that are closed or blocked. "We cannot make any business because of traffic."
But business is pretty good during this time for restaurants, shops and even street food vendors like Abdul Miah. Standing next to his fruit stand on Second Avenue – a prime spot as he sees it - and munching on a slice of pizza, he said he was looking forward to seeing his international customers once again.

"A lot of people pass and buy fruit," he said. "It's good for me."

Miah said he earns up to $150 more a day during the week of the U.N. General Debate. Some who live in the neighborhood like Eileen Vanderbilt say they, too, benefit from the event simply because of the excitement it generates. Vanderbilt has a piece of advice for those who complain. 
"They should just live in Iowa or something because I think it's really neat," she said. "We have Secret Service men up here, and they're very cute."