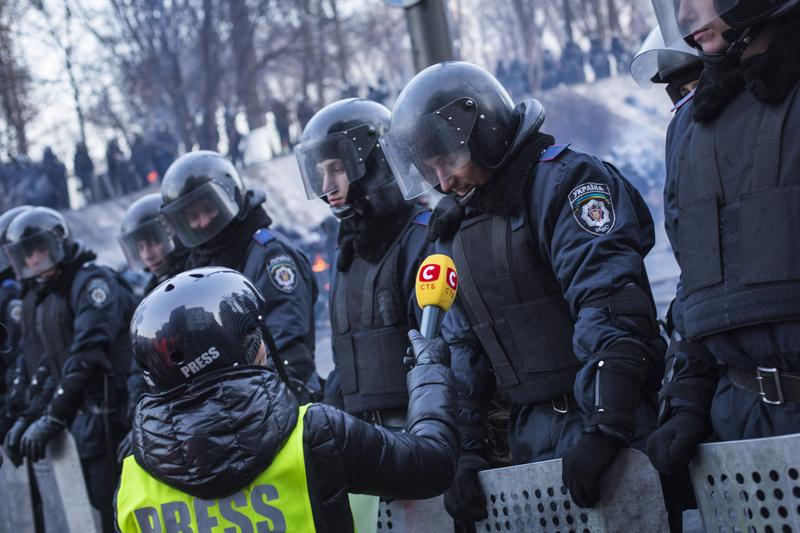 Today, Germany's foreign minister is in Kiev—Frank Walter Steinmeier is trying to push a diplomatic solution for the crisis in Ukraine, urging all Ukrainians to vote in presidential elections later this month. Steinmeier is also calling for dialogue with the pro-Russian demonstrators in eastern Ukraine who voted in a referendum to secede over the weekend.
The prospect of Ukrainians having to choose between Germany and Russia in 2014—two countries that caused so much slaughter and misery for Ukraine in the last century—is just one of the historical complications facing journalists covering this crisis. For Ukrainian journalists in the middle of it all, political pressure and violence plague their quest to tell the stories of the Ukrainian people, and the future of the nation.
Ruslan Deynychenko and Yevhen Fedchenko are with the Kyiv Mohyla School of Journalism. They weigh in on the challenges facing members of the Ukrainian media.