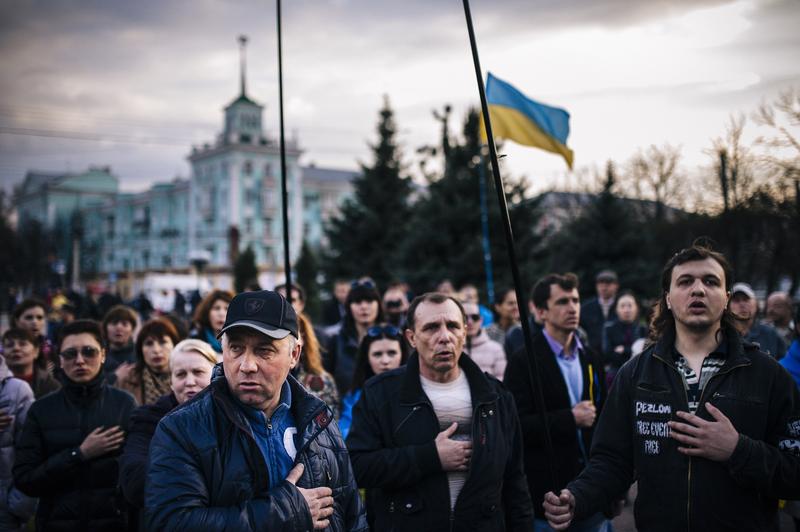 Tensions in Eastern Ukraine have escalated, and some are saying the nation is on the brink of civil war. On Tuesday, the acting President of Ukraine, Olexander Turchynov, announced the start of a counteroffensive against pro-Russian separatists in the Eastern region of the country.
Fighting has intensified over clashes at a military airfield, which the Ukrainian government reportedly reclaimed from separatists by Tuesday evening. But just days ahead of the Geneva talks between Russia, Ukraine, the United States, and the European Union, there's little sign that Russia has anything to offer when it comes to de-escalation.
Public Radio Ukraine correspondent Andriy Kulykov fills us in on the escalating violence, Ukraine's options for suppressing rebellion, and how the rest of the world will react.