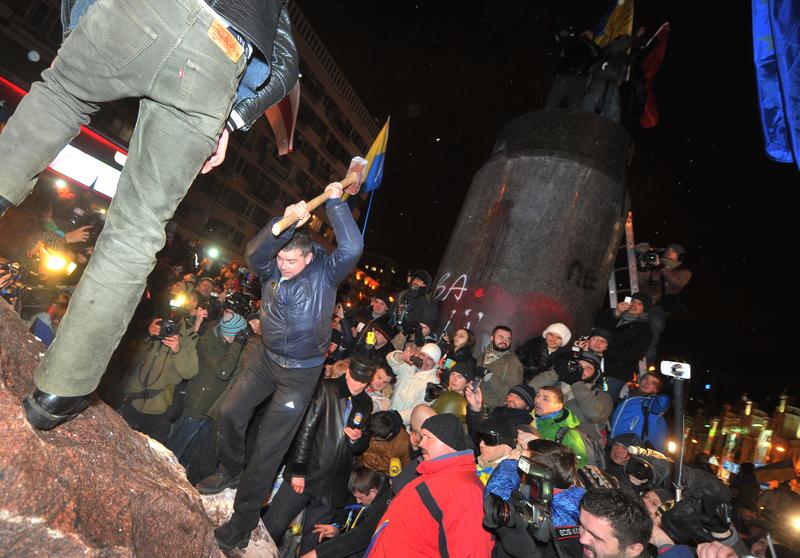 Protests continued to escalate overnight in Ukraine where security forces have flooded the city center, raiding opposition headquarters and dismantling protest camps in front of government buildings.
The enhanced police presence is due in large part to protest activity that occurred on Sunday when activists toppled a statue of Vladimir Lenin.
It was a move seen by one member of Parliament as "the end of the Soviet occupation and the beginning of the final decolonization of Ukraine."
Joining The Takeaway to explain the significance of this statue's undoing is Sasha Senderovich, Assistant Professor in the Department of Germanic and Slavic Languages and Literatures, and the Program for Jewish Studies at the University of Colorado at Boulder.