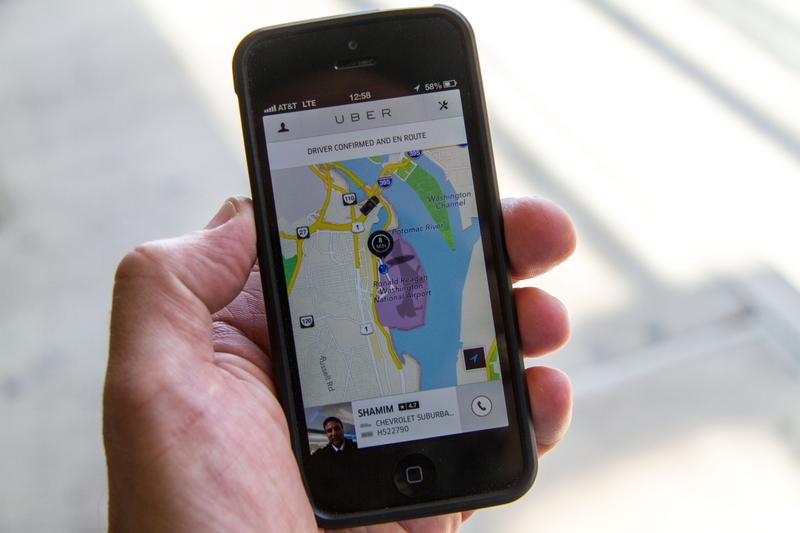 Uber has fired another salvo in the intense competition for vehicle-for-hire business in the D.C. region, slashing rates for its popular "ridesharing" service UberX by 15 percent.
And taxi drivers in Washington, D.C. are not pleased. 
"They are trying to destroy our business," one driver said, stopped behind the wheel of his cab in Columbia Heights. "They are not legal. They don't have a license to work in D.C. They take our fares."
Earlier this summer, Uber cut UberX fares 25 percent for a promotion to attract new customers, while keeping its drivers' incomes whole. This time, however, drivers will pay for the 15 percent fare decrease, but Uber believes there is enough demand to make up for the loss.
"The demand for UberX , as we have seen over the last couple months, is really skyrocketing," said company spokesman Taylor Bennett. "We came up with the 15 percent number which allows for greater demand to be met on the rider side and for [drivers] to continue to earn a higher income," Bennett explained.
For consumers, UberX looks like the cheaper choice.
The base fare for an UberX ride is now $2.00 plus $1.25 per mile and $.25 per minute. A licensed Washington taxi fare starts at $3.50 (which includes a $.25 surcharge to the D.C. Taxicab Commission) plus $2.16 per mile and $.58 cents per minute in stopped or slowed traffic.
Of course, someone needs a smartphone to order UberX. And many people use both "ridesharing" and regular taxis to get around. What remains unclear is to what extent ridesharing is eating into taxis' bottom line.
Uber does not share data on how many "ridesharing" drivers it enlists or how many trips are logged. The D.C. Taxicab Commission estimates up to ten percent of a cab driver's income is lost to "ridesharing" competition.
"I'd probably go with Uber just to save time and money," said Alison Buki, a D.C. resident who uses app-based transportation options and street-hailed taxis. "But a lot of times if I am just out on the street I will hail a cab because at times that is faster. I guess it depends on the situation."
Some drivers are not convinced they will be able to gain enough additional trips to make up for the 15 percent fare cut.
"It was good while it lasted," said one UberX driver who asked to remain anonymous. When he complained to Uber about the potential loss of revenue, he received an email from an Uber employee.
"While we're confident that this price change will not have a negative effect on your average hourly revenue, we want to assure you that we're going to closely monitor the pricing's impact over the next month to ensure its a positive change for you," the email from Uber's D.C. operation office said.
Many, if not most, UberX drivers work part-time to make a few extra bucks, driving their personal vehicles for profit. They are not subject to the many expensive regulations that licensed D.C. taxis must follow, such as installing mandatory dome lights, maintaining 24/7 commercial liability insurance, and undergoing FBI fingerprint background checks.
Some cabbies say they would not cut their fares to compete with UberX's lower rates even if they had the authority to do so.
"A $2.00 base fare? That wouldn't work for us. It doesn't even cover our costs," said one taxi driver.
George Mason University economist Matthew Mitchell said metered taxicabs will not disappear tomorrow, but they must start adapting to the new environment to survive.
"In my view they are going to have to adopt the type of technology that Uber and Lyft have brought to the field or they are going to go the way of the dinosaurs," Mitchell said.
But because of the strict regulatory regime metered taxis are require to adhere to, Mitchell said some drivers are switching over to Uber, or doing both.
"There was a time when taxis were happy to be regulated because it limited entry. Now those very same regulations are putting them in a bind and making it more difficult to adjust their product, including price, to account for these new entrants," Mitchell said.