Uber Drivers Are Employees, New York Agency Finds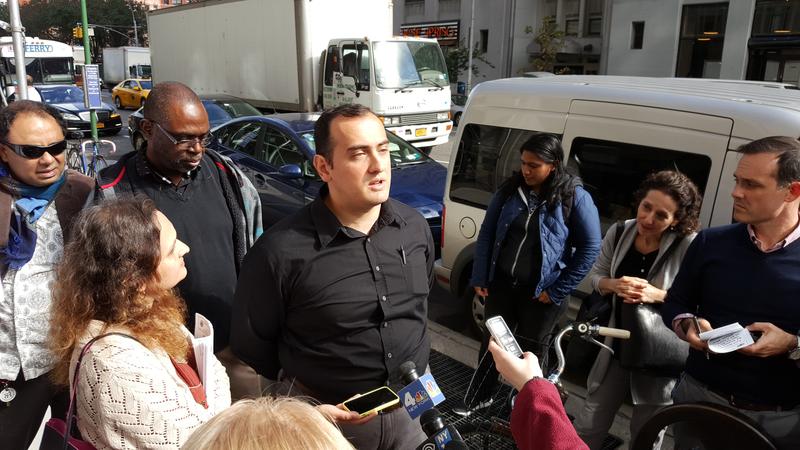 Two drivers who were fired by the popular, car-for-hire app Uber can be considered former company employees and not freelancers, qualifying them for unemployment benefits. That's the result of a decision by the State Department of Labor.
Bhairavi Desai with the Taxi Workers Alliance said it's the first time Uber drivers in New York have been recognized as employees. And she criticized the Department of Labor for taking months to qualify the men for benefits.
"Workers seek these benefits in a moment of crisis. The state should not add to this crisis by having a long delay," Desai said. She added that thousands of other former drivers for tech-enabled car services could eventually be affected by the decision.
However, the Department of Labor currently considers unemployment applications by drivers for firms like Lyft and Uber on a case-by-case basis, and some drivers have been determined to be independent contractors who cannot collect benefits.
Uber is appealing the decision recognizing the two drivers as employees. In an emailed statement, the company said, "nearly 90 percent of drivers say the main reason they use Uber is because they love being their own boss.  Drivers use Uber on their own terms; they control their use of the app along with where and when they drive."
The State Department of Labor acknowledged in an email that it's figuring out the way forward with car-for-hire apps: "As in many other states, The New York State Department of Labor continues to independently examine the wider issue of whether to classify drivers for rideshare services like Uber as employees or independent contractors."