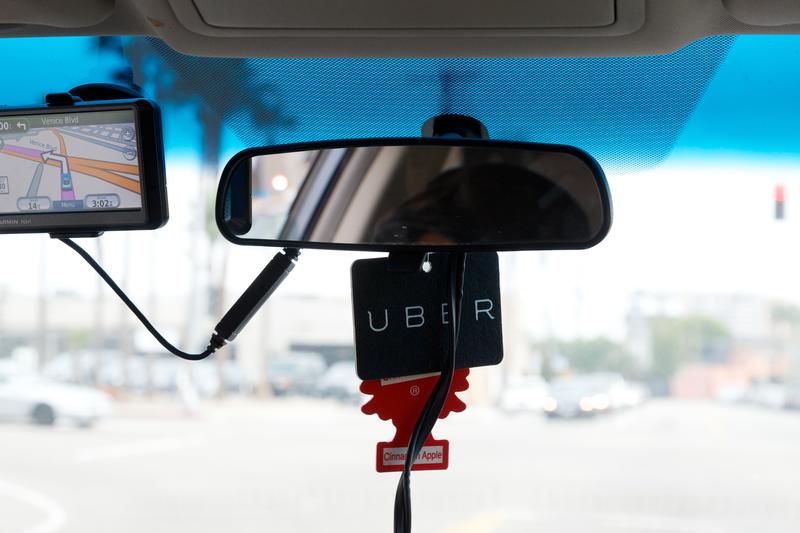 Are they ridesharing or private livery?
That is the question the D.C. Taxicab Commission will consider as it prepares to hold its first public hearing this week on proposed regulations that will affect the operations of the transportation technology companies Uber, Lyft, and Sidecar.
The District is joining cities across the country in attempting to regulate the tech startups that allow consumers to order "rideshare service" through a smartphone app. The drivers are not commercially licensed cabbies. They are private individuals using their own vehicles to make some extra cash, an arrangement that has left Uber open to lawsuits by injured passengers alleging gaps in liability insurance coverage.
Are you covered?
UberX, Uber Technology's "ridesharing" service," is under attack by regulators and competitors in other states following a handful of headline-making accidents. In San Francisco, a 6-year-old girl was run over and killed by an UberX driver on New Year's Eve. The girl's family has filed a wrongful death lawsuit.
In September, passengers Jason Herrera and Nikolas Kolintzas in San Francisco were injured in a crash caused by their UberX driver. They also sued Uber when the driver's personal car insurance policy failed to cover his commercial activity.
"This claim is covered by our insurance," said Uber spokesman Lane Kasselman. "While it's premature to discuss the specifics of active litigation, I can tell you that our insurance company has been actively involved for some time and the plaintiff chose to pursue litigation instead of negotiation."
"Uber said they are denying the claim because they are just a software company," said attorney Phil Segal, who is representing Herrera and Kolintzas. "There is an insurance defense attorney that has been appointed to represent Uber, but we have not yet gotten an admission that they are accepting liability."
A group that represents the traditional taxicab industry, the Taxicab, Limousine and Paratransit Association, is using these and other incidents to attack the tech companies' policies through its WhosDrivingYou.org outreach campaign, but the message is not reaching everyone.
"I figured Uber covered some or most of it. I also figured because they are using their own car that maybe their insurance covers it," said D.C. resident Dan Pino. The 25-year-old said he never checked to see if Uber's insurance policies would cover him in the event of a crash.
Dave Sutton, a public relations representative hired by WhosDrivingYou.org, said consumers like Pino should not trust anything associated with Uber.
"Uber says a lot of things. But what we are finding is that their insurance is not covering people," Sutton said.
UberX defends its policies
Uber says its UberX drivers, passengers, and other motorists and pedestrians are all covered after recent changes that include a $1 million commercial auto liability policy for the period a passenger is in the vehicle.
"Insurance carried by UberX drivers covers every period of time, whether you are in the car or not. The insurance policies in place cover the passengers, the drivers, and pedestrians at a level equal to or higher than the taxis in the District of Columbia," said Corey Owens, Uber's head of public policy.
"It is really unfortunate that the taxi industry, rather than trying to meet the needs of the D.C. riding and driving public, is choosing to exploit customer concerns about safety when in fact being in a taxi in the District of Columbia has time and again been proven to not be a terribly safe activity," he added.
Uber opposes the proposed regulations that will be the subject of a public hearing before the D.C. Taxicab Commission on Wednesday.
"They are perfectly welcome to come in and make their argument, and present their facts and figures as to why the language we have is excessive and what language they would propose to substitute for it," said commission chairman Ron Linton, who has battled Uber since the company's inception in Washington.
When asked where Uber's insurance policies are falling short, Linton responded, "We have not reviewed in detail so we cannot answer that question."
"We have put in a proposed regulation on what we think these companies should have. That is open to comment and discussion," he added.