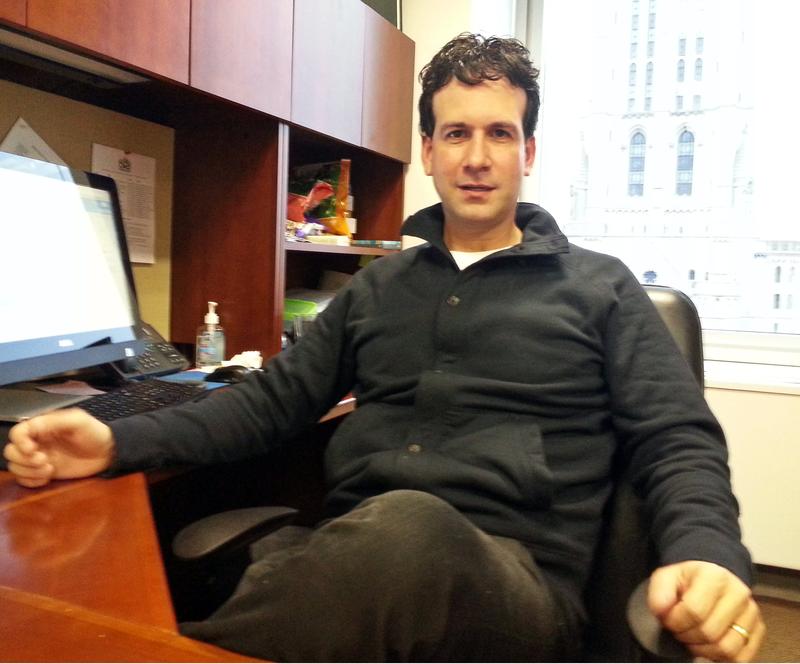 Airbnb, the website for short term apartment rentals, is battling New York's Attorney General to keep its business records private. Attorney General Eric Schneiderman believes Airbnb users may be evading taxes and violating housing codes, and he's issued a subpoena. But whether the AG gets the information he wants or not, Airbnb is now deeply enmeshed in the New York housing market.
Just a few years ago, if you asked the average New Yorker, whether they'd be willing to rent out their apartment to a complete stranger for just a night or two, they'd probably have called you crazy.
Today, it's normal. For one thing, the money is good. For another, the internet has built social trust. Airbnb now counts more than 15 thousand New Yorkers hosting strangers in their homes. People like Chris, a musician who doesn't want his last name used.
Renting in Manhattan to Support a Brooklyn Lifestyle
"I have cleaning people that can do the cleaning for me, but I actually prefer to do it myself," Chris said while giving a tour of his tenement apartment on Manhattan's west side. 
While the apartment is nothing special, the location is great. And Chris goes the extra mile for his guests: He puts out bottled water and brownies, and checks in with them regularly by text message.
"At the moment, I am quite dependent on it. I mean, it helps pay my rent in Brooklyn, which is not cheap," Chris said. Although he's had the lease for years, Chris now lives in Williamsburg, and rents out the two bedrooms separately on Airbnb, for around $100 a night.
Desperate Measures: Filming Your Own Tenants 
But for all the Chrises out there, embracing their inner hotelier, there is a growing number of people who have seen Airbnb up close and absolutely hate it.
"They pretend to be good citizens but they're not," said Ken Podziba, who owns a few buildings in Nolita, which he inherited from his parents. Being a landlord is not his passion. Podziba cares a lot more about his day job, running a nonprofit that teaches people how to ride bicycles.
So he never expected to snoop on a tenant, install surveillance cameras, or hire one but two private investigators.
"It's so not me. It's like how did I become that guy?" Podziba said.
This surveillance began a few years ago when Podziba got some strange news from his super. The tenant in Apartment 3 had plastered over her front door, and built in a new door. Podziba's lawyer advised him to immediately start videoing the hallways. And he quickly figured out that Apartment 3 had become a kind of a hotel, charging $250 a night.
Podziba believes the tenant made a half million dollars before he succeeded in evicting her. But he's saving his anger for Airbnb. "They see how lucrative her business was," he said. "And they refuse to take it down. So they're not good guys."
A Subpoena for Airbnb: What Now?
Which brings us to the Attorney General's subpoena. If the AG gets two full years of records as he is requesting, hundreds, perhaps thousands of similar arrangements could be exposed.
Chris, the renter, is worried. But he hasn't dropped Airbnb.
"If I'm already in trouble I need to at least make money to pay the fine that I'm going to get," he said.
Chris and Ken Podziba are both nice guys. In his own eyes, each man is behaving reasonably. And maybe this is a surprise: Chris can understand why Ken would kick his tenant out.
"To that landlord I would say, Good. They shouldn't be doing that. This is your place. And you are considerate or attentive enough to you to know what's going on," Chris said.
And Podziba has kind words for Chris, and the other Airbnb entrepreneurs.
"I don't really blame individuals that do it," he said. "Everyone I know thinks they deserve more money. I might do it myself."
Hey, no New Yorker wants to leave cash on the table.