SchoolBook
Sandy Minute-by-Minute: At 3 PM, Social Life Gets More Complicated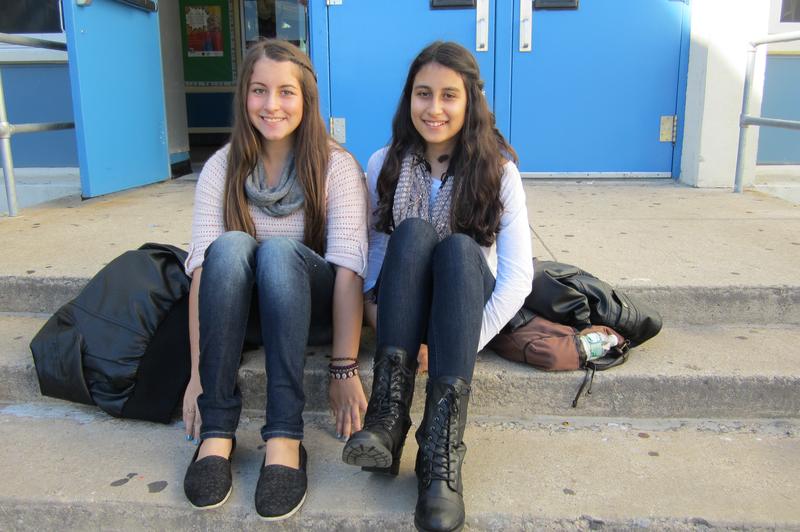 Francesca Berisa and Ashley McCarthy are both 13-year-old eighth graders at I.S. 2 in the New Dorp section of Staten Island. After Sandy, Francesca and her family moved to the southern tip of the island because they lost their house.
Now, it's more difficult for Francesca to hang out with her friends after school. And the parks and beaches they used to visit are damaged. "We used to hang out every single day going to the park and now it's not every single day going to the park," says Francesca.
Ashley says it's hard to recognize her old neighborhood. "There's nothing left. You see the beach. There's no more trees."
To listen to the whole piece about Francesca and Ashley, click on the audio player.