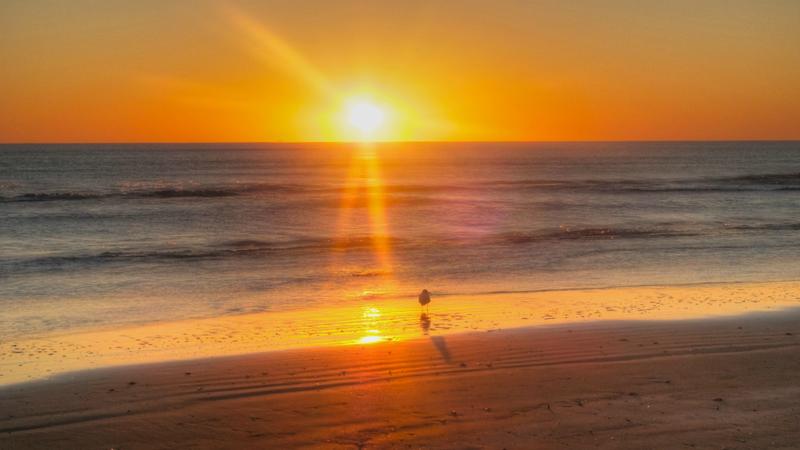 All this week, Soundcheck has been asking listeners and readers to make picks for the "ultimate summer song." And as you can see from the amazing comments below, we got a ton of great song suggestions. So many, in fact, that we put them in this handy Spotify playlist. 
What's the greatest summer song ever? Leave a comment below, tweet us at @Soundcheck, or leave us a voicemail at 866.939.1612, and we'll add it to the list!
Earlier this week, Soundcheck host John Schaefer reflected on a classic summer song -- and on the song that's become his summer classic. Read his blog post below! 
Since 1972, the last day of school has had its own anthem: Alice Cooper's "School's Out." Radio stations would play that song frequently around the end of the school year and there would always be someone -- often whole groups of kids -- singing "School's out, for summer / School's out, forever" as they left the playground after that last day of class.
That was when you knew it was really summer.
In a career full of canny moves, this may have been Alice Cooper's most brilliant: instead of trying to enter the crowded market of, say, Christmas songs, he found another big annual event that had no song -- and provided one. With "School's Out," he created an endless summer classic.
(And actually, we have to credit the late Glen Buxton, Cooper's guitarist, too: That opening guitar riff was so immediately arresting, and has become so iconic, that the music notation for the riff is on Buxton's headstone.)
But once the excitement of leaving school for the year subsided, the other side of summer vacation cropped up. For some kids, like me, summer meant being away from friends for long stretches; none of my friends lived in my neighborhood. And once you reached high school, summer could mean finding a job. Or worse, not finding a job. So I often had an ambivalent feeling about summer.
And that's why my summer classic is not "School's Out" but a much more recent song by The Hold Steady.
"Constructive Summer," the opening track from the Brooklyn band's 2008 album, Stay Positive, is a summer song, but not for kids: "Me and my friends are like the drums on 'Lust For Life.'" Hold Steady songs are often full of references to other songs -- here a great, summery tune from Iggy Pop and David Bowie.
Another line goes right to the default for young adults facing a summer of no prospects in a mill town: "We drink along in double time / might drink too much but we feel fine." (That worked for me growing up in Queens, too.) All of this is sung to a great driving rhythm, perfect for tooling down the highway with the windows down. This is a song that acknowledges the blankness and tedium that summer can bring, and decides "We're gonna build something this summer."