Two Provocative Ladies of Brazilian Art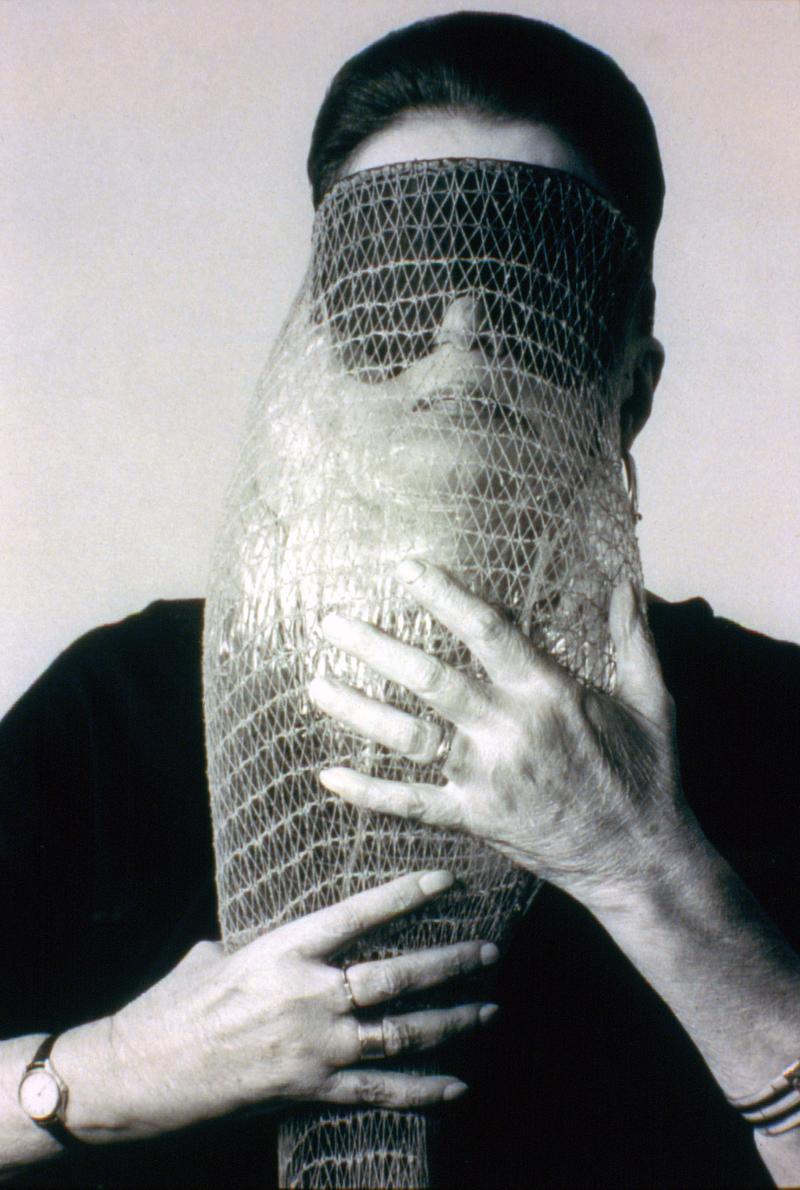 Call it the World Cup effect. Two shows in New York highlight the work of Brazilian artists just as Brazil is about to host the international soccer tournament.
And both shows feature provocative women.
Lygia Clark was one of the leading abstract artists in Brazil. Her work included geometric paintings and sculptures that were meant to be manipulated by viewers. Her first major retrospective, now at the Museum of Modern Art, displays replicas of her "bichos," or critters, that the public can touch, while performers demonstrate how Clark used inflated plastic bags and goggles as art therapy.
Lygia Clark, Relógio de sol (Sundial) (Courtesy Associação Cultural "O Mundo de Lygia Clark," Rio de Janeiro)
Deborah Solomon, WNYC's art critic, said she found the MoMA show very uneven. "She started out obviously as a creator of beautiful paintings, went on to make some very moving sculptures, but wanted art to do something that it could not do," Solomon said. "She wanted art to heal, and at the end she kind of derailed."
Lygia Clark, Planos em superfície modulada no. 2, versão 01 (Planes in modulated surface no. 2, version 1). c. 1957. (Photo credit: Eurides Lula Rodrigues Cardoso)
The other Brazilian with a current show in New York is Anna Maria Maiolino, who also does abstract painting and sculpture. Maiolino was a contemporary of Clark and she said that together, they were pioneers of an important movement.
"Feminism expression in art revolutionized contemporary art. Now the woman can express herself, doesn't need more to be a man," she said.
Anna Maria Maiolino working the her studio (Courtesy the artist and Hauser & Wirth (Everton Ballardin))
Maiolino was born in Italy from an Italian father and Ecuadorian mother. The family moved to Venezuela when she was 12, and then settled in Brazil. The search for identity has always been very important in her work. "Art saved me," she said. "I owe everything to art, it taught me how to think."
Maiolino's show is at Hauser & Wirth gallery in the Upper East Side.