Two NJ Transit Buses Collide in Newark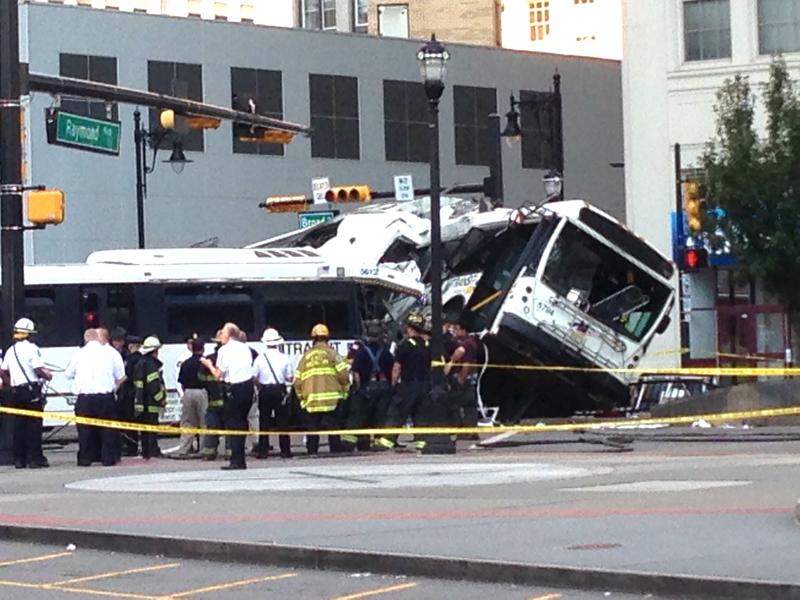 This is a developing story. We will provide additional information as it becomes available.
Two NJ Transit buses collided in Newark around 6 o'clock on Friday morning killing the driver of one bus and injuring at least seven other people.
According to NJ Transit, a 59-line bus was traveling west on Raymond Boulevard with no passengers on board when it hit a 13-line bus with 20 passengers on board traveling north on Broad Street.
Images from the scene show one of the buses tipped at a 45-degree angle and nearly cut in half.
Newark resident Suton Ragland, 37, was two blocks away when he heard the crash.
"It was like thunder and lightning all together, almost like a big storm," Ragland said. "It was like boom, boom, boom, one after another."
Bus service in Newark is experiencing delays and detours because of the crash.