Two Media Outlets Sue De Blasio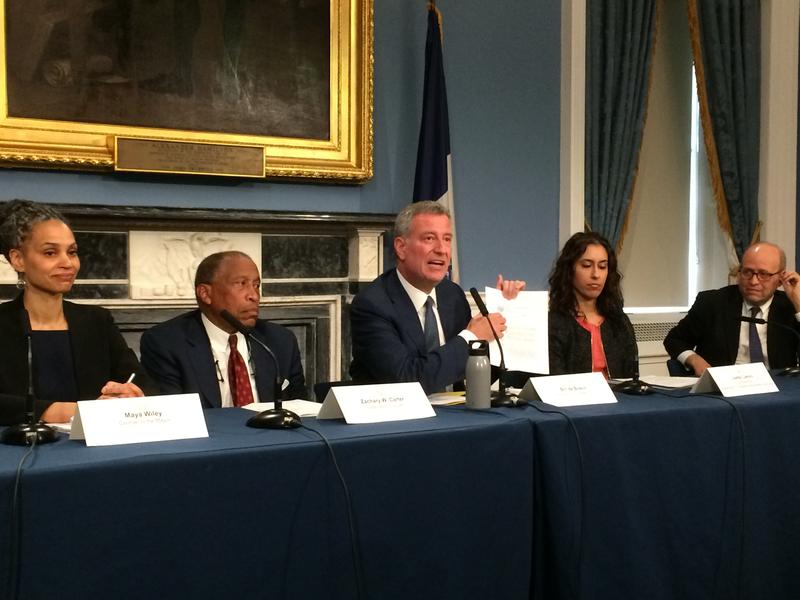 Mayor Bill de Blasio is facing a lawsuit for withholding his communications with one of the city's top political consultants.
The cable news station NY1 News and The New York Post filed a petition in New York State Supreme Court on Thursday accusing the de Blasio administration of refusing to fulfill separate Freedom of Information Law (FOIL) requests.
The outlets requested emails and other communications between de Blasio and Jonathan Rosen, one of the founding partners at the powerhouse public relations and consulting firm BerlinRosen.
City Hall has refused to provide all the records, arguing that in some cases Rosen was acting as a personal adviser to the mayor.
The mayor's former counsel Maya Wiley explained at an unrelated press conference last May that FOIL provides exemption from disclosing communication between the city and its "agents."
She added, "and in certain circumstances there are folks who are not City employees but are acting as agents of the City."
In a statement issued shortly afterwards. City Hall also identified four others as "personal advisers" to the mayor, including Nicholas Baldick, Bill Hyers and John Del Cecato — three political operatives who worked on de Blasio's campaign — along with the United State Ambassador to South Africa, Patrick Gaspard.
None of the men work for the city.
Wiley stepped down from her role at City Hall in July to take a new role as chair of the Civilian Complaint Review Board.
The mayor's press office had no comment on the suit.