Two of the Hottest Legislative Races in Tuesday's Primary Election Involve Vacant Seats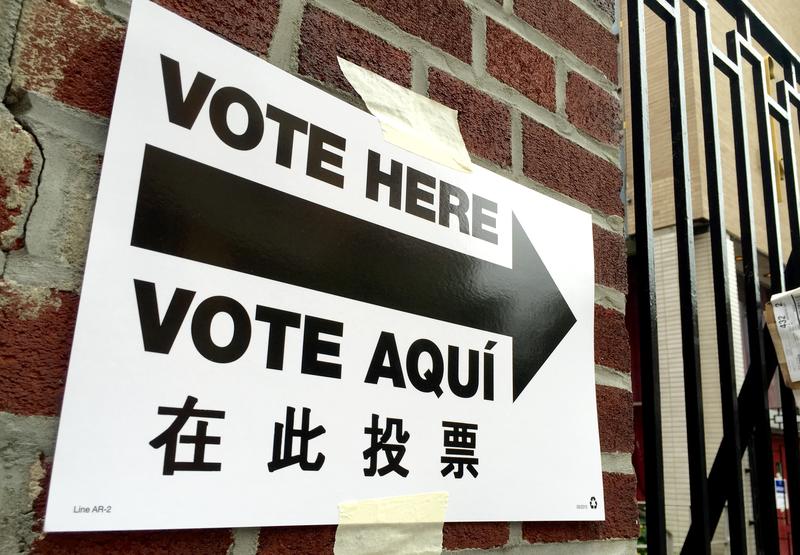 On Twitter, Attorney General Eric Schneiderman praised his "friend and former top aide" Micah Lasher for getting the endorsement of the New York Times and New York Daily News in his bid to become the next state senator representing a stretch of Manhattan than runs from the Upper West Side to Inwood and Marble Hill.
Marisol Alcantara's campaign flooded Twitter with ads of the union organizer's pledge to fight for a quality education, health care and housing for people in the same district. And unionized teachers championed former City Councilman Robert Jackson as the candidate who would improve public education.
With just hours before polls open, the three candidates were aggressively trying to secure enough votes to win the 31st Senate District seat last held by Adriano Espaillat in Tuesday's primary election. There's also a fourth candidate in the race — Luis Tejada, who ran for the seat in 2014 and received 7% of the vote.
Voters also will select state judges and legislators, as well as candidates for the New York City council in the primary.
While they generally don't bring out high numbers of voters, this primary race is being watched closely by Albany insiders eager to see if Alcantara — who has been endorsed by Espaillat — will succeed him, and, if elected, whether she will join the Independent Democratic Caucus. It is currently a coalition of five Democratic senators who often vote with Senate Republicans.
Whoever wins will still need to compete in the general election in November, but because registered voters in the district are overwhelmingly Democrats, it is almost a given the winner of the Democratic primary will hold the seat in November.
Meanwhile, the race to see who Democrats will nominate for the 65th Assembly Seat held for two decades by Sheldon Silver is crowded. Six candidates — including Alice Cancel, who has held the seat only four months after winning a special election in April — want to represent the diverse district. While Cancel has the advantage of incumbency, her performance during a recent candidates debate has been criticized as weak.
The race is high-profile because of its tie to Silver. He was the state assemblyman for two decades before he was arrested and convicted on corruption charges last year.
The district has a large Asian population and four of the candidates are of Asian descent.
You can find out more about the candidates by using WNYC's Voter Guide.