The Takeaway
American Physicians Fight Fear & Disease in West Africa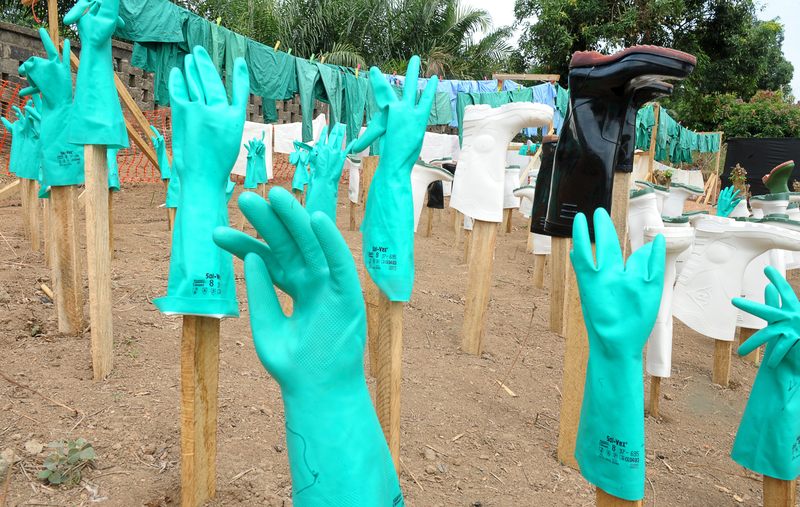 Healthcare workers in some parts of West Africa are now taking on two battles—the fight to control the growing threat of the Ebola virus, which has killed more than 670 people in four countries since March, and now armed youths who are threatening doctors who they believe are spreading the disease, not containing it.
One of the latest victims to test positive for the Ebola virus was an American doctor, Dr. Kent Brantly, who was infected with the disease while treating patients in Liberia—he is receiving treatment, but his condition is deteriorating. News of Dr. Brantley's condition comes just days after one of Liberia's most high-profile doctors died from Ebola. 
According to the World Health Organization, more than 100 health workers have been infected with the virus and half of them have died. The Liberian government is now ordering border closures and quarantines as the outbreak continues to spread.
Ken Isaacs, Vice President of Programs at Samaritan's Purse, the international relief organization where Dr. Brantly works, weighs in on the escalating crisis in West Africa.
"I talked with a team this morning; his condition is deteriorating," says Isaacs. "We are gravely worried for him. He is in a very serious condition, and he needs to be evacuated out and we are not able to do that. We are not able to give him the adequate medical attention that he needs in Liberia. It is a blow to the organization, and of course to he and his family."
Isaacs says that the organization is currently still classifying Dr. Brantly as stable, but he says his condition is deteriorating as the disease continues to run through him.
Other healthcare workers from around the world are also experiencing challenges combating the disease in West Africa.
"Ebola is probably one of the most contagious and deadly diseases in the world," says Isaacs. "Extraordinary precautions are taken every step of the way. Protocols of barrier protection, disinfection, scrubbing down, and dressing in and dressing out, and still accidents happen some way or another. All of the healthcare workers that are treating Ebola patients face these risks."
Isaacs says that it is "alarming" that Liberian healthcare workers are not well versed in the dangers of the Ebola virus, and do not know what measures to take to prevent being infected. On Friday, eight out of the 12 new Ebola patients that came to the ELWA Hospital in Liberia's capital city were government healthcare workers.
"They do not know what the disease is, they don't know how to handle it, they don't understand it, and they don't know how to prevent themselves from getting it," says Isaacs. "This is creating a formula for an absolute catastrophe across West Africa."
The Ebola virus is spread by the exchange of bodily fluids—even touching another person's sweat or being too close to someone when they sneeze can transmit the virus.
"When it spreads, unfortunately it's deadly," says Isaacs.
Facing a deadly virus is an enormous challenge in and of itself, but Isaac says that the Samaritan's Purse team also has other obstacles. Yesterday, the Liberian Ministry of Health asked the Samaritan's Purse burial team to go to a community to bury an infected body. 
"We were accompanied by the Ministry of Health in an ambulance," says Isaacs. "When we got out in close to the village—it was about an hour and a half from where the critical management center is—we were met with a roadblock. The men in the ambulance were attacked, they were beaten, cut with machetes, and their car was burned."
Isaacs says that his own staff was not hurt and able to get away, but the team was not able to reach the infected body. Another community does not support the expansion of a quarantine center at ELWA Hospital, and rioted in front of the facility and threatened to burn it down.
"The population doesn't understand the disease, and they don't have the basic knowledge to allow healthcare to come in," he says. "This feeds into a growing catastrophe in West Africa. It's an indicator that the healthcare delivery systems of these countries are totally overwhelmed and that this disease is out of control."