TV's Winners And Losers This Election Season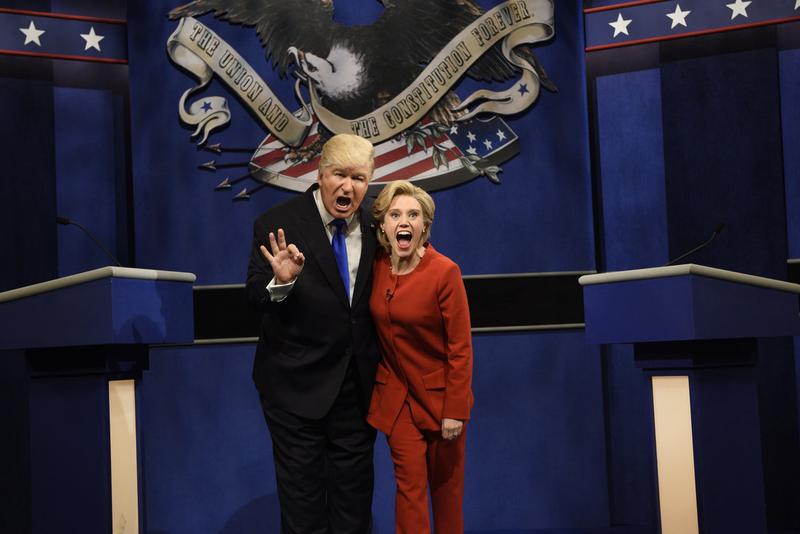 This election season gifted the American public with a seemingly never-ending supply of scandals.
"Saturday Night Live" reached its highest viewer rating since Tina Fey lampooned Sarah Palin in 2008. Fox News's ratings went down thanks to Roger Ailes's resignation — and Breitbart News's ascension.
NPR TV critic Eric Deggans joins Here & Now's Robin Young to discuss which shows cashed in on the election, and which ones seemed to get run over.
Guest
Eric Deggans, NPR TV critic. He tweets @Deggans.
Copyright 2016 NPR. To see more, visit http://www.npr.org/.