The Takeaway
Turkey Faces New Terror Threats with Suicide Bombing at Wedding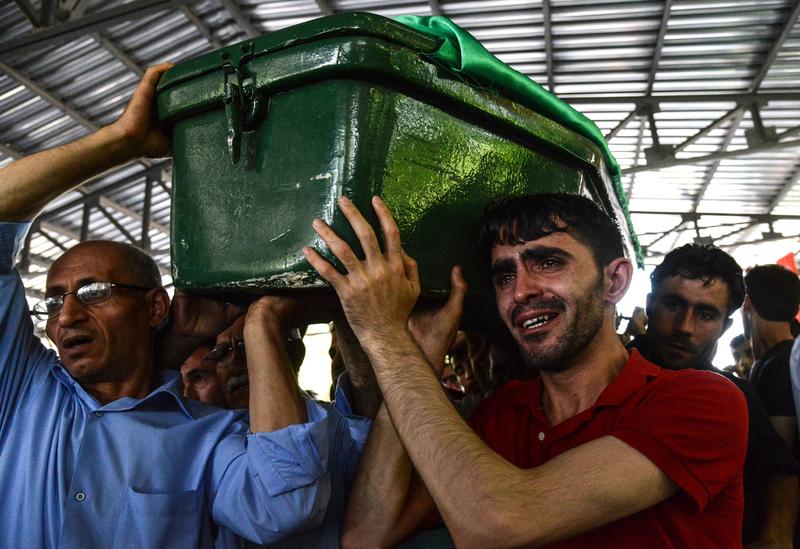 Click on the 'Listen' button above to hear this interview.
Unrest continues in Turkey as the nation faces a scene that feels all too familiar. On Saturday night, a suicide bomber tore through the site of a wedding ceremony in the city of Gaziantep, killing more than 50 people and injuring nearly 70. Many of the victims were children.
The deadly attack, which occurred as guests poured into a densely crowded street, left walls stained by blood and burn marks. Officials have found remnants of a detonated suicide vest at the bomb site.
So far, no group has claimed responsibility, though President Recep Tayyip Erdoğan believes that the Islamic State carried out the attack. This devastating incident comes just a month after a failed coup tried to overthrow Erdoğan's government, an event that left more than 240 dead, and less than two months after the bombings at Ataturk Airport that killed 44.
Soner Cagaptay, director of the Turkish Research Program at the Washington Institute for Near East Policy, discusses how Turkey is coping with the aftermath of this weekend's bombing and the ongoing terror attacks this year.