Tupac On Broadway, Ya Hear Me?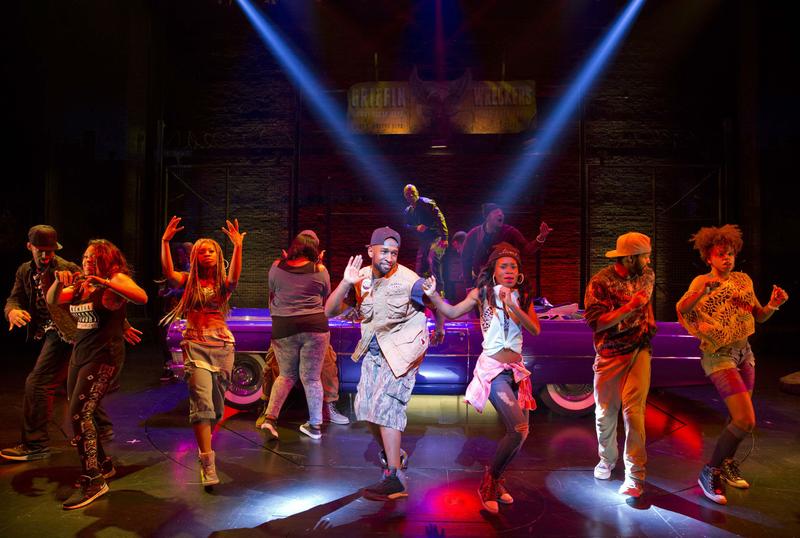 Tupac Shakur's music doesn't, on the face of it, seem like Broadway material. The rapper who died 18 years ago at age 25 became one of hip-hop's most iconic figures for his lyrics about African Americans and society.
But his songs inspired the new musical Holler if Ya Hear Me, which opened on Thursday at the Palace Theatre. And many of them, like "Unconditional Love," "Dear Mama," "Life Goes On" or "California Love," could have been in a conventional Broadway show.
The story is not about Tupac's life. It's about a group of African American friends who struggle with issues like gun violence, crime and reintegration in society after prison. Poet and actor Saul Williams plays a Tupac-like character and Kenny Leon, who just won a Tony for A Raisin in the Sun, directs. It was written by Todd Kreidler.
Elisabeth Vincentelli, theater critic of the New York Post, said she thought Holler works well. "They picked a pretty traditional story, trying to get out of the game, and fighting against the forces that keep you down, it's a tearjerker," she said.
Actor Saul Williams (top) and the cast of Holler if Ya Hear Me (Joan Marcus) 
Hip-hop is not a regular feature on Broadway, even though it has dominated many other aspects of American culture, from fashion to movies to visual art. One of the few exceptions was In The Heights, which won the Tony for best musical in 2008. 
But Adam Feldman, theater critic of Time Out New York, said it's not much of a stretch to think about rappers on Broadway. "A lot of these hip-hop artists, including Tupac Shakur, do have backgrounds or futures in theater and in acting," he said. "It's not a coincidence that Ice-T and Ice Cube and Queen Latifah have gone on to acting careers."
Tupac went to the Baltimore School for the Arts, where he studied acting and dance.
Still, Feldman acknowledged that Broadway has been slow in embracing hip-hop. "Broadway is, as a general rule, fairly backward looking," he said. Vincentelli agreed, and wondered why 8 Mile, the 2002 movie featuring rapper Eminem, has not been a musical yet. She said she wouldn't be surprised if hip-hop movies become the next generation of adaptations on Broadway.