The Takeaway
Verdict in Oklahoma Raises Old Fears of Racial Tension in Tulsa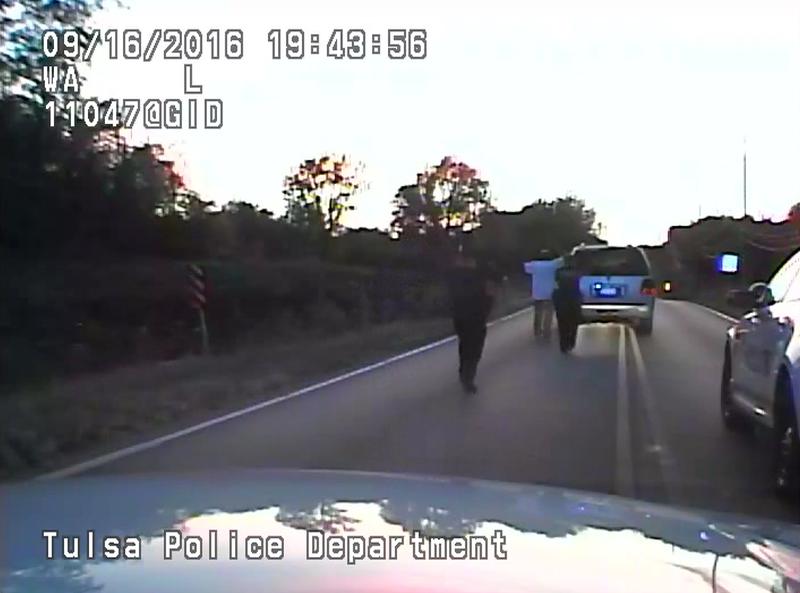 Click on the 'Listen' button above to hear this interview. 
This week, a jury in Tulsa, Oklahoma acquitted the police officer who had been charged with first degree manslaughter in the shooting death of 40-year-old Terence Crutcher. 
In the video of the incident, Crutcher, who is African-American, can be seen walking away from police officer Betty Jo Shelby, who is white, with his hands in the air.  As he nears his vehicle he is tasered by another officer before being shot dead by Shelby as he lay on the ground.  No weapons were found on Crutcher. 
The jury, with three African-Americans among the eight women and four men, deliberated for nine hours late into the night before issuing a verdict of not guilty.  Several of the jury members were in tears as they left the courtroom, avoiding eye contact with Crutcher's family members, who were visibly upset and were ushered out of the courtroom.
About 100 people peacefully demonstrated the decision. The verdict came as yet another blow to members of Tulsa's African-American community, who have been calling for more police accountability and reportedly have received social media threats of referring to 1921, the year the Tulsa Race Riot that left around 300 black residents dead.
Mechelle Brown, program coordinator at the Greenwood Cultural Center, explains how the community is responding in the wake of the verdict.