The Takeaway
Tufts Marathon Team Returns To Finish What It Started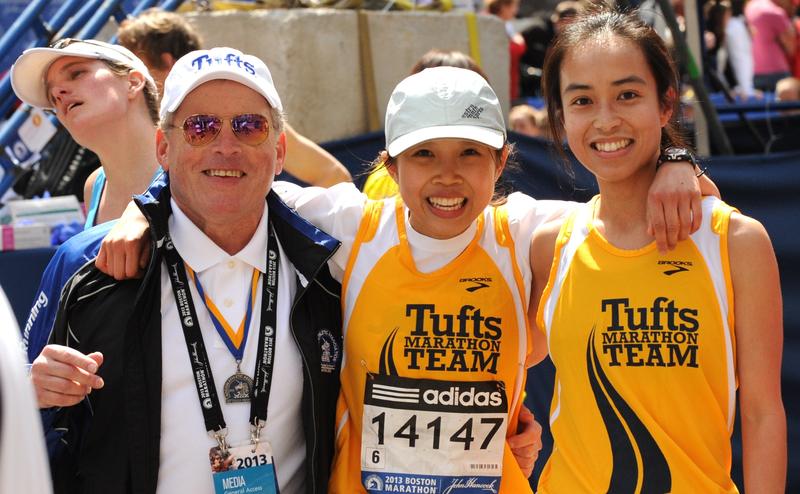 Emotions are running high for many athletes who are preparing physically and mentally to compete in the Boston Marathon. The Boston Athletic Association has invited back more than 5,000 runners who did not get to finish last year's marathon because of the bombings. Among the runners are members of the Tufts Marathon Team, including Mackenzie Loy who ran the Boston Marathon for the first time last year with her father, but was stopped at mile 25.
The Tufts Marathon Team, which is believed to be the largest collegiate marathon program in the country, will field a team of over 150 runners this year, including 56 who were unable to complete the 2013 marathon. In recent weeks our partner WGBH has been following the team preparations—this will be the 10th Boston Marathon that the director of the Tufts Marathon Team, Don Megerle, has coached.
Coach Megerle and Mackenzie Loy talk to The Takeaway about why every member of the 2014 Tufts Marathon Team is more determined than ever to reach the finish line.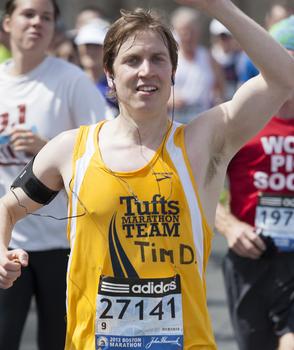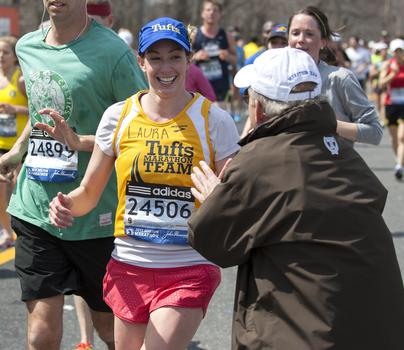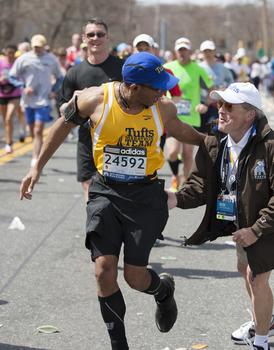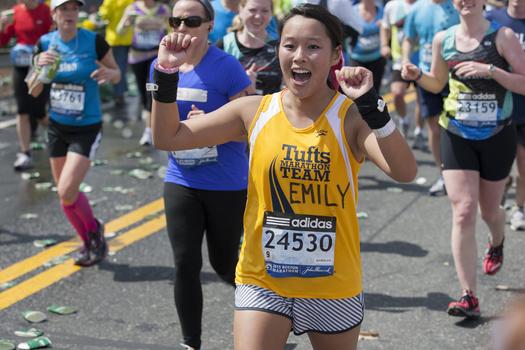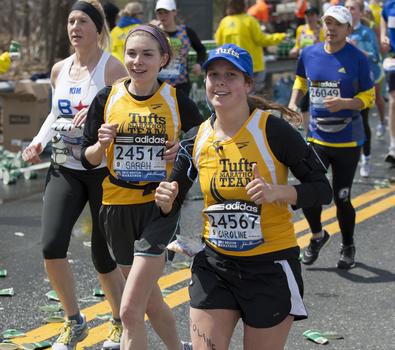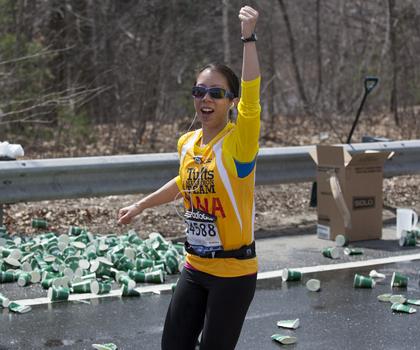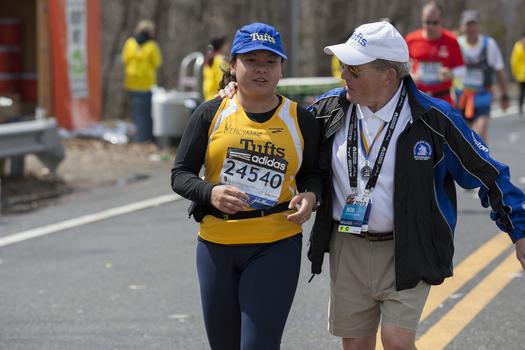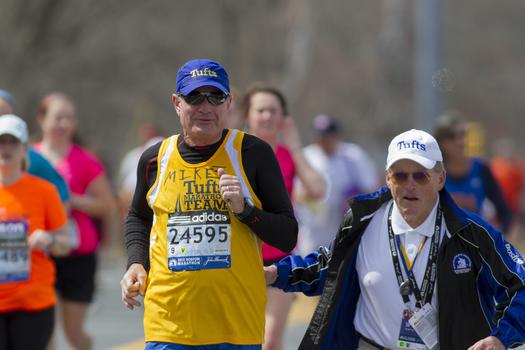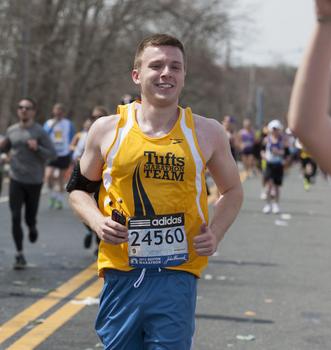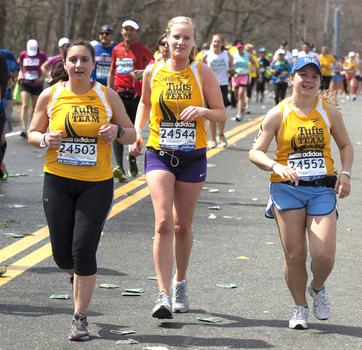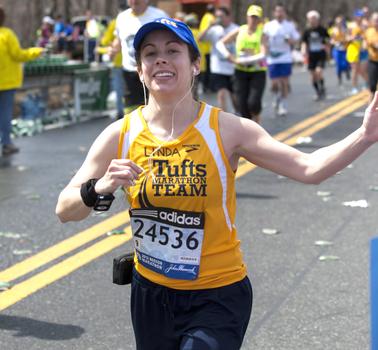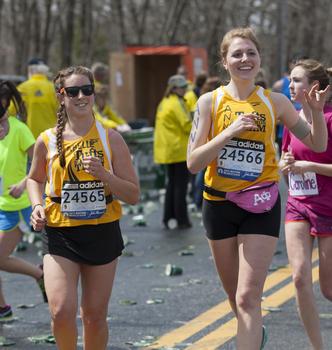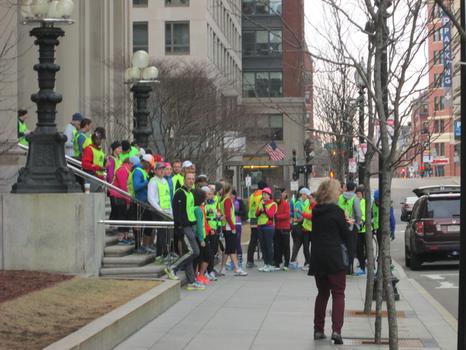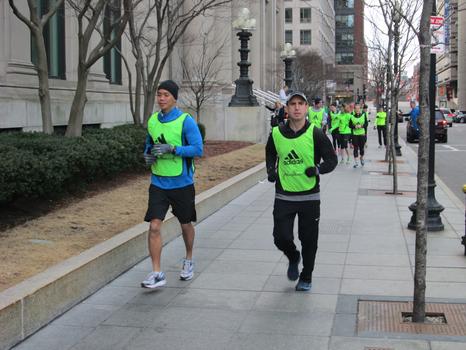 of