Truth Politics & Power: Democratic People's Republic of Korea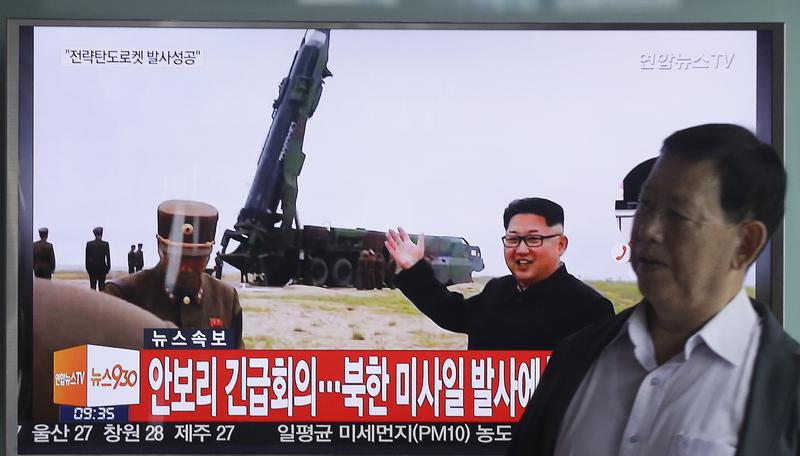 Truth Politics & Power is a weekly series where host Neal Conan engages with historians, journalists, scholars, poets and even comedians to explore the context and meaning of the Trump era.
As Pyongyang continues to develop nuclear weapons and the missiles to carry them, the Trump Administration vows that the U.S. will resolve the crisis -- with China's help if possible, but on its own if necessary. In this episode: hear from former Ambassador Christopher Hill on where we stand now and why options range from bad to worse, and Sheila Miyoshi Jager, author of Brothers at War: The Unending Conflict in Korea, on the 70-year struggle among Koreans to determine the future of their peninsula.
Airs
Friday, April 14 at 8pm on AM820 and New Jersey Public Radio
Saturday, April 15 at 10pm on AM820
Guests:
Ambassador Christopher Hill is the Dean of the Josef Korbel School of International Studies at the University of Denver. Ambassador Hill served as the U.S. Ambassador to the Republic of Korea (2004-2005) and and as Assistant Secretary of State for East Asian and Pacific Affairs from 2005 until 2009 during which he was also the head of the U.S. delegation to the Six Party Talks on the North Korean nuclear issue.
Sheila Miyoshi Jager is a Professor of East Asian Studies at Oberlin College and author of:  Narratives of Nation Building in Korea: A Genealogy of Patriotism; Ruptured Histories: War, Memory and the Post-Cold War in Asia: Brothers At War: The Unending Conflict in Korea (Selected for the 2013 National Book Festival and as one of Foreign Affairs 2013 best book on Asia-Pacific.)
Michèle Flournoy is Co-Founder and Chief Executive Officer of the Center for a New American Security (CNAS). She served as the Under Secretary of Defense for Policy from February 2009 to February 2012.