Truth, Politics and Power: How Do Civil Wars End?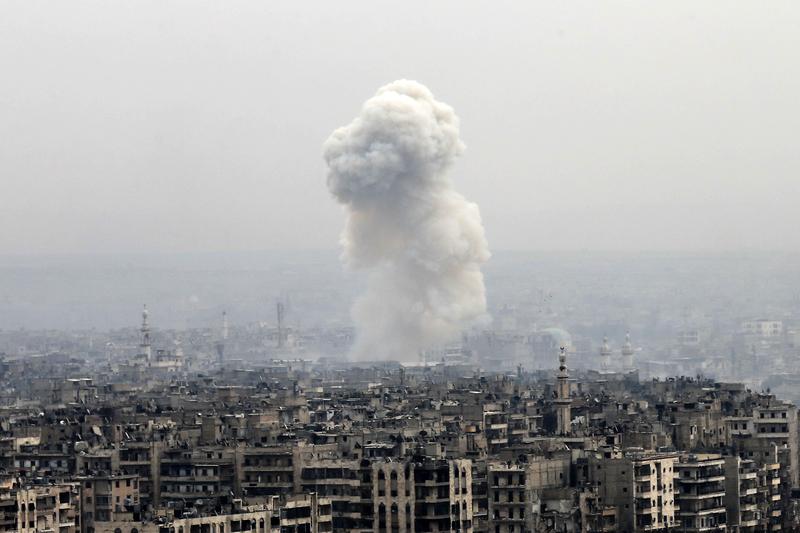 Truth Politics & Power is a weekly series where host Neal Conan engages with historians, journalists, scholars, poets and even comedians to explore the context and meaning of the Trump era.
In this episode, explore the conflicts in Iraq and Syria in-depth as President Trump expands U.S. involvement in the Middle East. Professor T. David Mason puts Iraq in the context of his groundbreaking analysis on how and why civil wars end. Former NPR correspondent Deborah Amos helps us understand the convoluted history of the conflict in Syria. And author and historian Annette Gordon Reed on the Civil War we know best: our own.
Airs Saturday, June 3 at 10pm on AM820
Guests:
Deborah Amos is a long-time NPR correspondent who has covered the Middle East for three decades. She first traveled to Syria in in the 1980's and has been reporting about the country off-and-on since. She has also reported for ABC news and PBS. Amos is a member of the Council on Foreign Relations and has won many awards for reporting, including the Edward R. Murrow Lifetime Achievement Award. Her most recent book is Eclipse of the Sunnis: Power, Exile, and Upheaval in the Middle East.
T. David Mason is the Johnie Christian Family Peace Professor and a professor of Political Science at the University of North Texas, and is the co-founder and former Director of the Castleberry Peace Institute at UNT. Professor Mason is the author/editor of numerous books and articles, including Sustaining the Peace After Civil War and What Do We Know about Civil Wars?
Annette Gordon-Reed is the Charles Warren Professor of American Legal History at Harvard Law School and a Professor of History at Harvard University. She is the author of numerous books including The Hemingses of Monticello: An American Family, which won the Pulitzer Prize for History in 2009. She is also the author of Andrew Johnson, the nation's 17th president, who took office after the assassination of Abraham Lincoln and was acquitted by one vote in the Senate, after becoming the first president to be impeached by the House of Representatives. Among her many honors and awards, in 2010 Gordon-Reed was selected as a MacArthur Fellow. She is also a contributor to Truth, Politics and Power's Recommended Reading segment.