The Takeaway
Beyond Political Peace: What Truth and Reconciliation Might Look Like for Colombia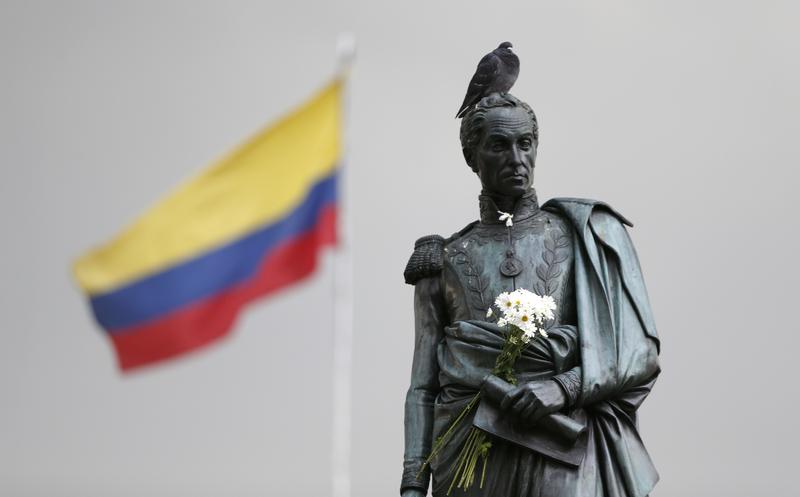 When the historic peace deal between Colombia's government and the FARC failed to pass in early October, many were shocked and scrambled to understand what happened.
The referendum, which was the result of four years of negotiation between FARC leaders and Colombian President Juan Manuel Santos, had several opponents, including Santos' predecessor, former President Álvaro Uribe. The Guardian reported that rumors, lies, and misinterpretations ultimately led to the marginal success (a half a percentage point) of the 'no' vote.
Jasmine Garsd, a reporter for PRI's Across Women's Lives, has been following the 52-year-old conflict in Colombia. She thinks Colombians on both sides might benefit from a truth and reconciliation process.
Garsd turned to Leonel Narváez Gómez, a priest and president of the Foundation for Reconciliation (La Fundación para La Reconciliación),  to find out what this process might look like. Gómez has centered his life's work around conflict resolution in Kenya, Ethiopia, Sudan, and most recently, Colombia. He has founded Schools of Forgiveness and Reconciliation all over world that aim to teach adults and children from all sides of a conflict to communicate with each other and read and write about forgiveness.
Gómez says the reason Colombia's peace deal failed was because people don't really understand what justice looks like. He says its not long prison sentences, or an eye-for-an-eye style vengeance. Rather, he defines justice as recuperating perpetrators, not destroying them.