Indivisible
Week 3: Trump's Travel Ban Is Still On Hold... For Now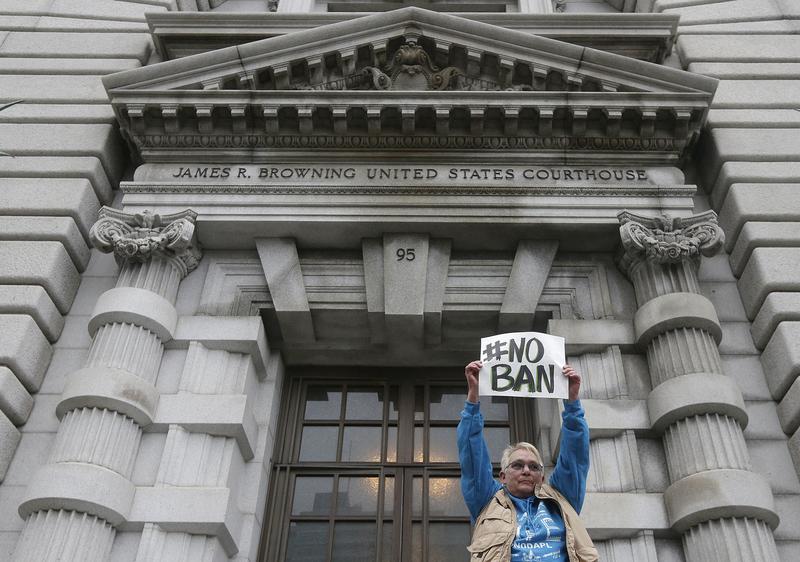 A federal appeals court has declined to block a lower-court ruling that suspended President Trump's immigration ban. The decision will allow previously barred travelers to enter the U.S. 
President Trump weighed in on Twitter with his disapproval of the decision -- and it seems an appeal to the U.S. Supreme Court could be in the works:
SEE YOU IN COURT, THE SECURITY OF OUR NATION IS AT STAKE!

— Donald J. Trump (@realDonaldTrump) February 9, 2017
MPR News host Cathy Wurzer will be joined by Margaret M. Russell from Santa Clara Law and Stanford law professor Shirin Sinnar to analyse the ruling.
Also in this episode we discuss the growing rural urban divide in America and how the makeup of our cities and counties affects our stance on issues, how we vote and what we want from our lawmakers.
Why does a phenomenon that dates back centuries feels like it's only getting worse?  In an age of mass-media and social networking, why does the physical place we live still seem to determine so much about how we see the world?
Cathy talks to Dante Chinni, Director of the American Communities Project at American University and journalist in residence at George Washington University. She is also joined by Linda Tirado, author of "Hand to Mouth: Living in Bootstrap America."
Does where we live shape our identity? #IndivisibleRadio

— MPR News (@MPRnews) February 10, 2017
A snapshot of tweets about this episode:
Indivisible Week 3: Trump's Travel Ban Is Still On Hold... For Now