The Takeaway
Trump's Tough Talk on China Rattles U.S. Colleges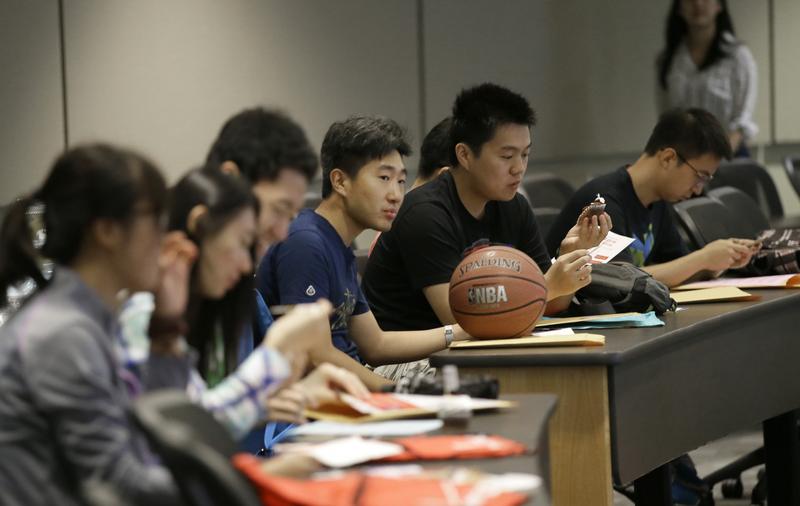 Click on the 'Listen' button above to hear this interview. 
There has been plenty of rhetoric from President Donald Trump when it comes to U.S. trade with China. On the campaign trail, Trump's threats of slapping a 45 percent tariff on imports from China may have gone over well with his supporters in the Rust Belt, but not so much in the world of academia.
Some American colleges and universities that rely on tuition revenue from international students, especially from China, are increasingly anxious about the potential impact of President Trump's rhetoric on their bottom line. Chinese students make up the greatest portion of foreign students in the country and contribute approximately $11 billion to the U.S. economy each year.
If President Trump does end up pursuing a very aggressive trade policy with China, and the Chinese government retaliates and targets Chinese students, many U.S. colleges could potentially lose billions of dollars in tuition revenue, according to Kirk Carapezza, managing editor of our partner WGBH's higher education desk.