Trump's Motivation Behind Pointing Finger At Media, Judges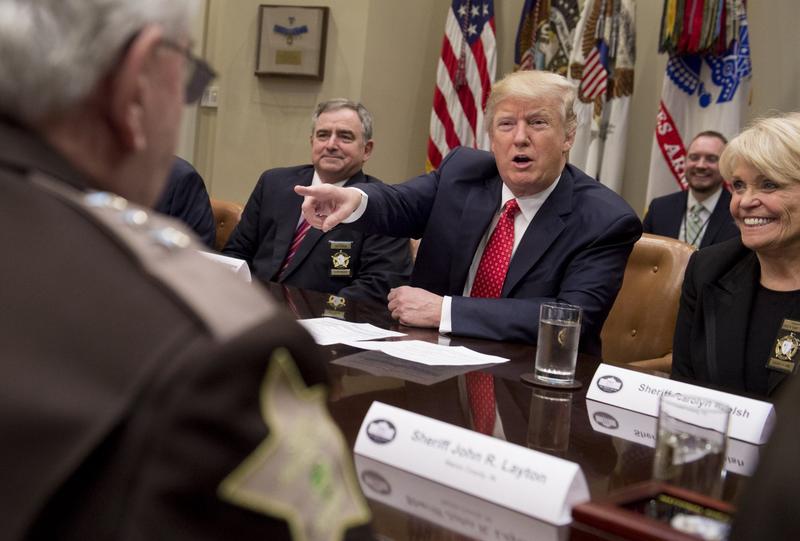 What did President Trump mean Monday when he said "the very, very dishonest press doesn't want to report" on terror attacks?
Over the weekend, he also tweeted about the federal judge in Washington state who put a stay on his travel ban:
Just cannot believe a judge would put our country in such peril. If something happens blame him and court system. People pouring in. Bad!

— Donald J. Trump (@realDonaldTrump) February 5, 2017
NPR media correspondent David Folkenflik (@davidfolkenflik) joins Here & Now's Jeremy Hobson to discuss the implications of Trump's comments.
Copyright 2017 NPR. To see more, visit http://www.npr.org/.