The Brian Lehrer Show
Confirmation Hearings Continue; Trump and the Media; The New Middle Class; A Tale of Two Deliveries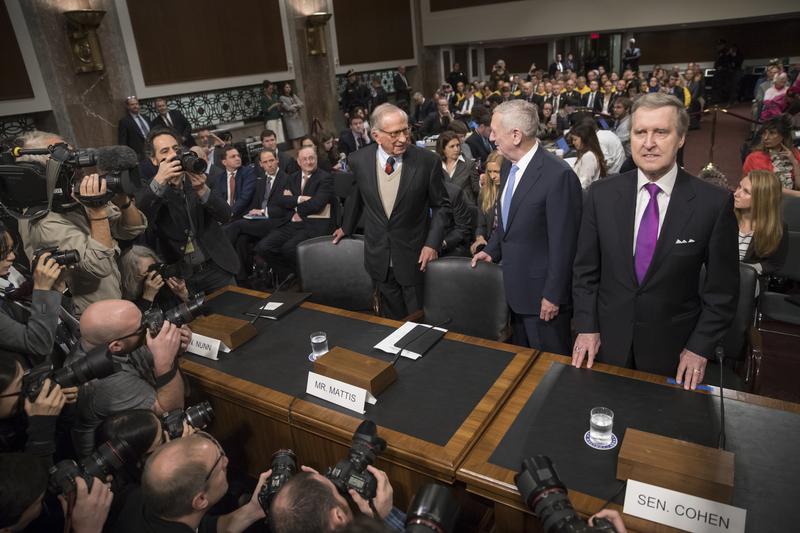 For today's show, you'll hear:
Charles Bagli, New York Times reporter covering the intersection of real estate and politics, discusses President Elect Donald Trump's pick for Housing and Urban Development, Ben Carson, and and Fred Kaplan, Slate's War Stories columnist, discusses the hearings of General James Mattis for defense secretary and U.S. Congressman Mike Pompeo for CIA director.
Raven Rakia, journalist covering criminal justice and the environment, discusses her latest article for The Intercept (in partnership with WNYC) which surveys the surprising and often violent strip searches that visitors to Rikers Island may face in order to see their loved ones.
Brian Stelter, CNN's host of ReliableSources and senior media correspondent Unprecedented: The Election That Changed Everything (Melcher Media, 2016), talks about the relationship the media has with President-elect Donald Trump, especially after this week's news and combative press conference with PEOTUS.
Lisa Servon, professor of city and regional planning at the University of Pennsylvania and the author of The Unbanking of America: How the New Middle Class Survives (Houghton Mifflin Harcourt, 2017), talks about the rise of a new middle class.
Fred Mogul, healthcare and medicine reporter for WNYC, gives us a snapshot of the disparate childbirth experiences that New York City mothers face every day.