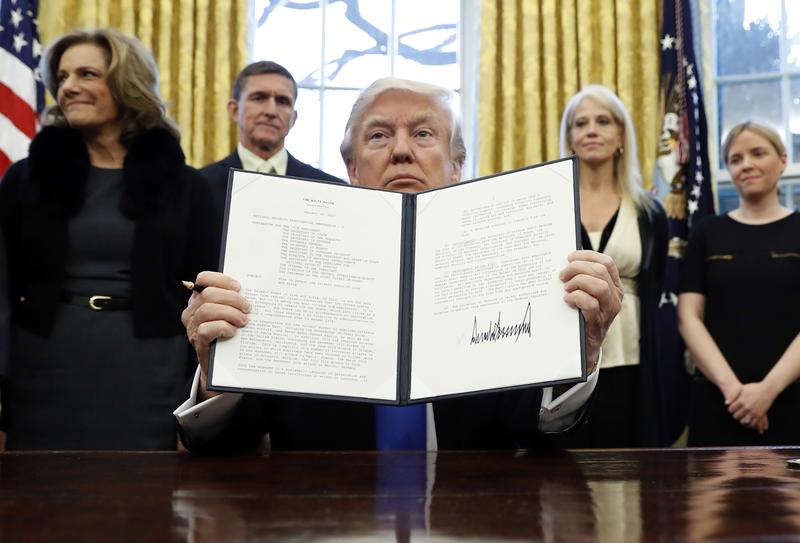 President Trump signed an executive order on Friday to ban immigration and travel from seven majority-Muslim countries, sparking nationwide protests and even raising critique from top Republican officials.
Mara Liasson, NPR national political correspondent, reports on the latest national political news, including how the flurry of executive orders from Trump's first week in the White House, although incendiary, are not unusual for a president's first few days in the Oval Office.
"What is unusual is that some of those executive orders are upending 70 years of a bipartisan foreign policy consensus about America's role in the world," says Liasson.