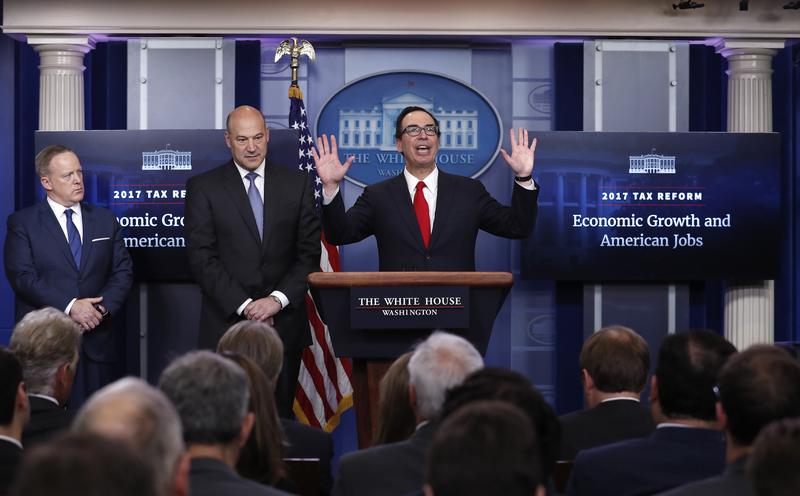 President Donald Trump unveiled his tax reform plan this week, promising more details in the weeks ahead.
He wants to cut the corporate tax rate from 35 percent to 15 percent, saying it will unleash economic growth. But it remains to be seen whether that will actually create more jobs.
The president also wants to eliminate deductions, like those that individuals take for paying state and local taxes — a proposal that could hurt residents of New York and New Jersey.
There are also questions about how the administration will pay for the plan and who stands to benefit the most.
Although there's little chance of everything being proposing getting through Congress, this is a president who likes to negotiate. This week on WNYC's Money Talking, host Charlie Herman talks with Ben White, chief economic correspondent for Politico, to find out what we can learn from Trump's opening bid.