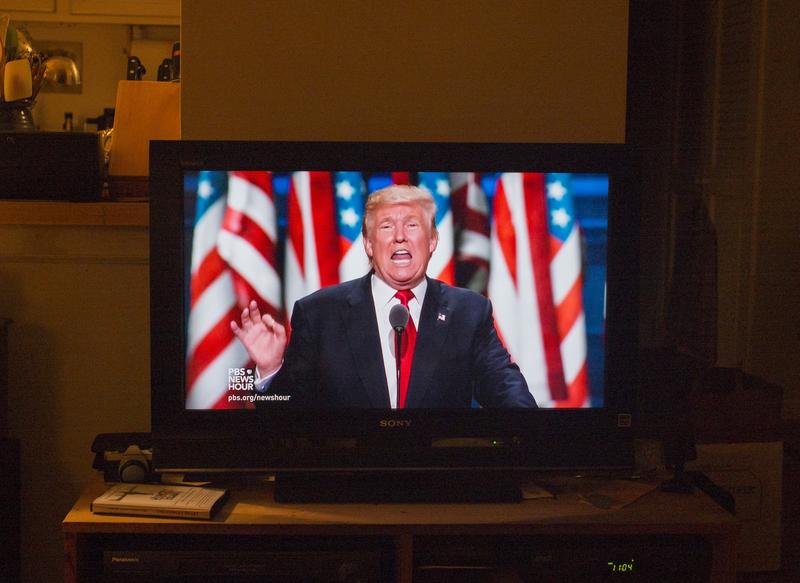 Click on the 'Listen' button above to hear this interview.
It's no secret that Donald Trump is in a tough spot heading towards the November general election. Projections from FiveThirtyEight and our partners at The New York Times have former Secretary of State Hillary Clinton commanding a serious lead over the Republican presidential candidate.
So when Trump recruited Stephen Bannon of Breitbart News Network, the conservative alt-right website, as his chief campaign executive this week, it was a perplexing strategy. If you're failing to attract mainstream voters, why further align yourself with the margins of the right wing?
Sarah Ellison, a contributing editor at Vanity Fair and author of "War at the Wall Street Journal," suggests that Trump — understanding that a loss in November is imminent — has ulterior motives post-election: To create his own conservative media empire.