Before Trump Tower Was a Symbol, It Was Simply (And Not So Simply) Architecture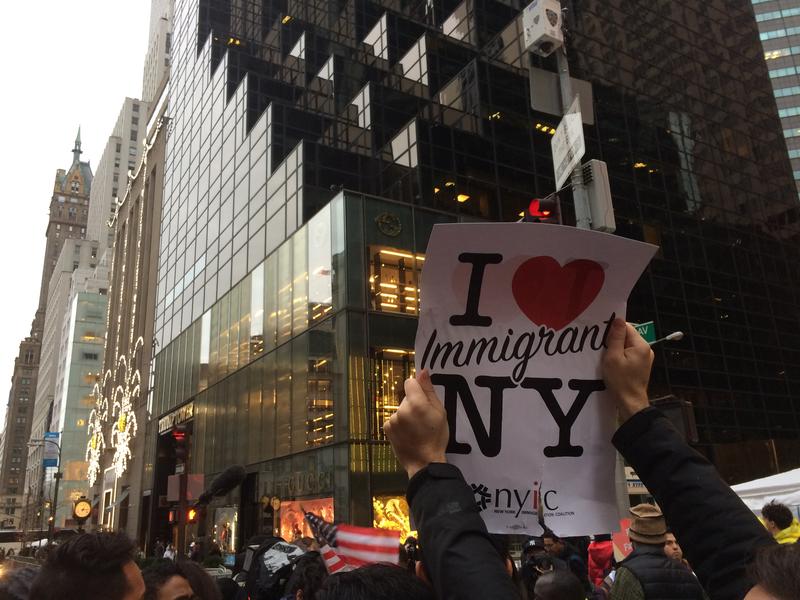 Trump Tower has grown exponentially more important since the presidential election, both pragmatically and symbolically. So we assembled a reality-show-like panel of judges and asked them to evaluate one contestant: the building itself in its most essential form — as architecture.
Our experts were Paul Golberger, contributing editor at Vanity Fair; Justin Davidson, architecture critic of New York magazine; and Michael Sorkin, author of multiple books on architecture. 
When the building opened in 1983, Goldberger was working as the architecture critic for The New York Times. In his review, "Atrium of Trump Tower Is a Pleasant Surprise," Goldberger judged the building's design as "not distinguished," but praised the marble in the lobby as "warm, luxurious and even exhilarating."
Trump loved the last line so much, he blew it up and slapped it on a poster near the entrance. Goldberger recalled that Trump also praised him for his critical acumen. But over the years that followed, Trump constructed what Goldberger considered lesser buildings, and dutifully panned them.
"Suddenly I was not a great genius, but a horrible idiot who knew nothing about anything," Goldberger told WNYC.
Goldberger, along with his fellow judges, threw in a plaintive remembrance of Bonwit Teller, the 11-story Art Deco shopping palace that was torn down to make way for Trump Tower's 58 stories of steel and glass, which at the time, was an unusual sight for Fifth Avenue in Midtown Manhattan. Sorkin said that's what prompted him to testify passionately against the plan for the building at a public hearing in the late 1970s.
Justin Davidson then complicated things by recalling the reality of New York at the time — broke, crime-ridden and shrinking — and how, given those conditions, you could make the case that Trump's decision to build big was an act of faith in the city when the city badly needed it.
Listen to hear more of his analysis and to find out whether the judges voted Trump Tower off the island.