The Takeaway
Ethics Questions Swirl as Trump Taps Son-In-Law Jared Kushner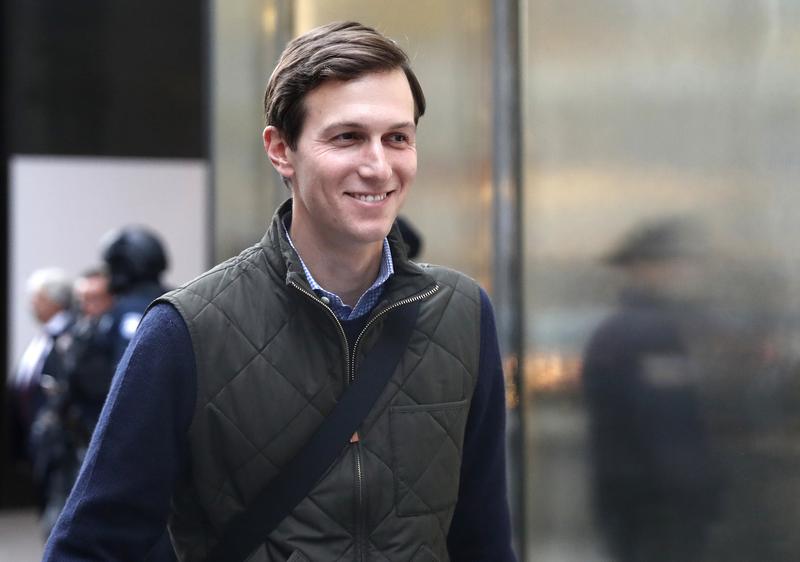 Click on the 'Listen' button above to hear this segment.
On Monday, President-elect Donald Trump announced that he would appoint his son-in-law, Jared Kushner, as senior White House advisor, despite concerns over potential violations of the 1967 nepotism statute, which bans officials from appointing relatives to government positions.
"The anti-nepotism law apparently has an exception if you want to work in the West Wing because the president is able to appoint his own staff," said Trump campaign manager Kellyanne Conway,  speaking on MSNBC's Morning Joe last month. "So of course this came about to stop family members serving on the cabinet, but the president does have discretion to choose a staff of his liking."
Whether or not Kushner can clear the hurdles presented by the law, his role as an advisor to Donald Trump during the campaign and after the election has persisted even as he continues to run his family's multi-billion dollar real estate empire, Kushner Companies. As recently as mid-November, Kushner met with members of a major Chinese holding company, Anbang Insurance Group, to discuss a redevelopment project in Manhattan.
Norm Eisen, President Obama's White House ethics czar from 2009 to 2011 and a fellow in governance studies at the Brookings Institution, weighs in on the potential conflicts of interest facing Kushner and Trump.