Trump Plane Receives Water Cannon Salute Before Heading To D.C.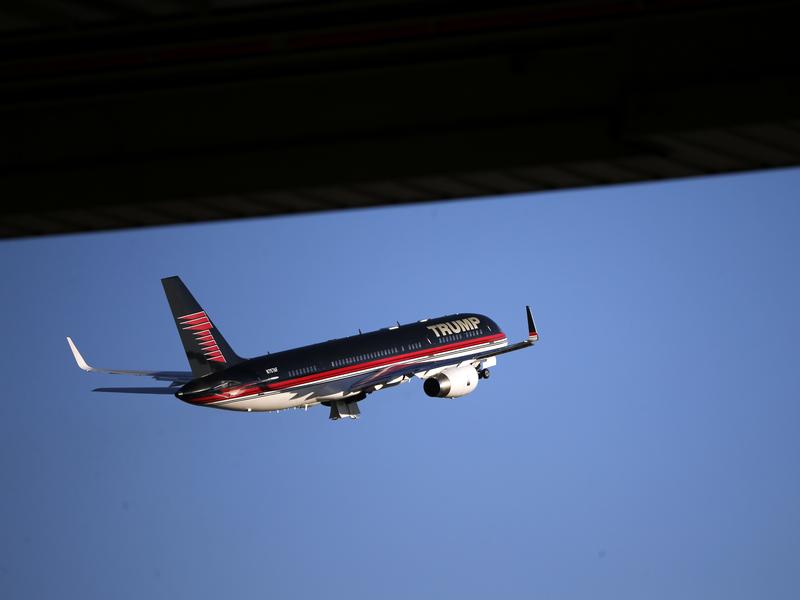 Donald Trump arrived in Washington, D.C., on Thursday morning, his first visit to the nation's capital as president-elect. He is scheduled to meet with President Obama and congressional leaders to discuss his transition.
As the Trump plane took off from LaGuardia Airport in New York City, it received a water cannon salute. It's a ceremonial gesture in which firetrucks spray arcs of water as a plane takes off in a sign of respect. They are often reserved for honoring military service or for new or retiring airplanes.
The salute came from the Port Authority Police Department at LaGuardia, according to Fox News reporter Dan Gallo.
We'll update with more coverage of Trump's visit to Washington as it happens.
Copyright 2016 NPR. To see more, visit http://www.npr.org/.