The Takeaway
Trump Picks Goldman Sachs Alum for Treasury Secretary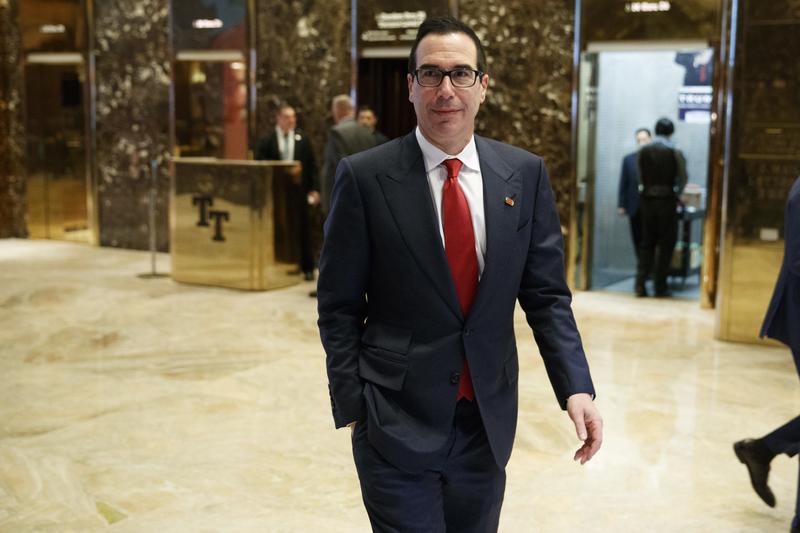 Click on the 'Listen' button above to hear this segment. 
Steven Mnuchin, a former Goldman Sachs banker, is Donald Trump's pick for secretary of the Treasury. Mnuchin served as finance chair of Trump's presidential campaign.
Binyamin Applbaum, Washington correspondent for our partners at The New York Times, has the details on Mnuchin's selection.