The Takeaway
Trump, Kim, and The Threat of North Korean Missile Tests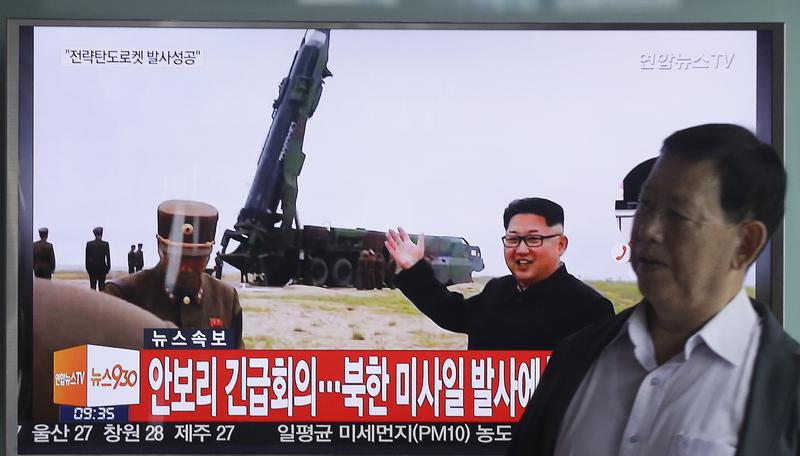 Click on the 'Listen' button above to hear this segment.
According to a number of reports, North Korea fired ballistic missiles into the sea off Japan's northwest coast on Monday morning. 
Over the weekend, The New York Times published a report detailing a "secret cyberwar" launched during the Obama Administration against North Korea. The offensive was meant to thwart the North's missile capabilities and hamstring what the U.S. perceived as a growing threat: North Korea's ability to successfully launch a rocket with the capacity to reach the United States.

President Trump and his team will have to decide on the best strategy moving forward to counter and stem weapons advancements made by the North Koreans.
David Sanger, national security correspondent for our partner The New York Times, and Joel Wit, a senior fellow at the U.S.-Korea Institute at Johns Hopkins School of Advanced International Studies, explain how much of a threat North Korea has become in the 21st century.